Over 750,000 Illegal Alien "Dreamers" Gathering to Demand Full Pardon From Obama Before He Exits Office
November 15th, 2016
Over 750,000 Illegal Alien "Dreamers" Gathering to Demand Full Pardon From Obama Before He Exits Office
Posted by:
Barry
Published on November 15th, 2016 @ 11:41:00 pm , using 312 words,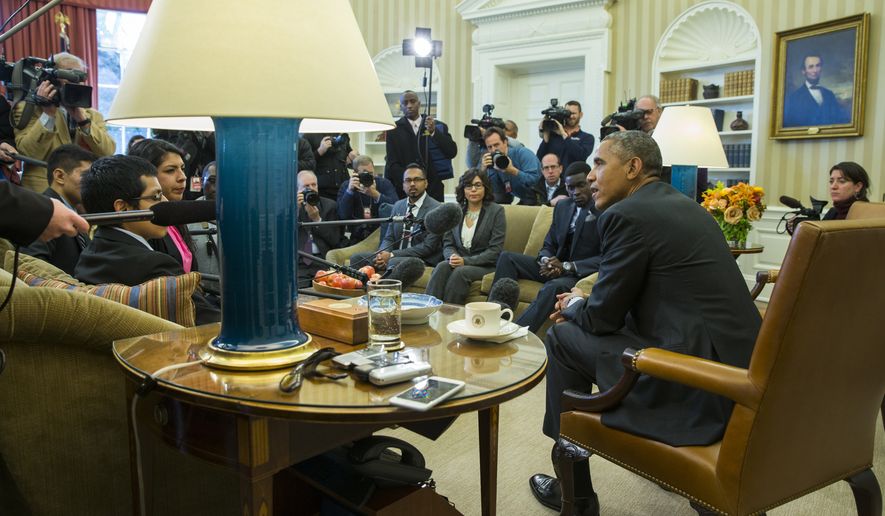 It occurs that whether or not these illegals receive a full pardon, or not, should Obama grant such a pardon, it will still not convey citizenship, rather, it will simply serve to temporarily save the illegals from immediate incarceration…. in fact, we know of no sort of legal conveyance associated with a presidential decree that might allow the granting of automatic citizenship– as if by rote–further, an executive order, which is a certain possibility, can automatically be expunged by the next president in office…..
~ Refocus Notes
Illegal immigrants are preparing to ask President Obama to pardon some 750,000 Dreamers, saying such a move is their last, best hope to stave off what they fear will be a wave of deportations once Donald Trump takes the Oval Office.
Community leaders have planned a rally in New York on Wednesday to make the request.
"Millions of law abiding undocumented immigrants are fearful of what will happen when the new Administration takes control in January," the group of New York state lawmakers and immigration advocates said in a statement announcing the rally. "However, President Obama has the power of pardons that he can use to protect all DACA enrollees."
As of September, more than 740,000 illegal immigrants had been approved for Mr. Obama's Deferred Action for Childhood Arrivals program, a minor amnesty that grants young adult illegal immigrants a two-year stay of deportation and issues them work permits, entitling them to driver's licenses and some taxpayer benefits.
Mr. Trump has signaled that he would cancel that order, leaving Dreamers out of status when their work permits expire. That puts Mr. Obama in a bind because he has expressed an interest in helping illegal immigrants but also has acknowledged limits on power.
Mr. Obama ducked a question this week about what steps he might take and instead urged Mr. Trump to "think long and hard" before canceling the DACA program…
No feedback yet