President Trump Calls For Naval Blockade of North Korea After Rogue Nation Threatens Nuclear EMP Attack on America
September 10th, 2017
President Trump Calls For Naval Blockade of North Korea After Rogue Nation Threatens Nuclear EMP Attack on America
Posted by:
Barry
Published on September 10th, 2017 @ 04:25:00 pm , using 367 words,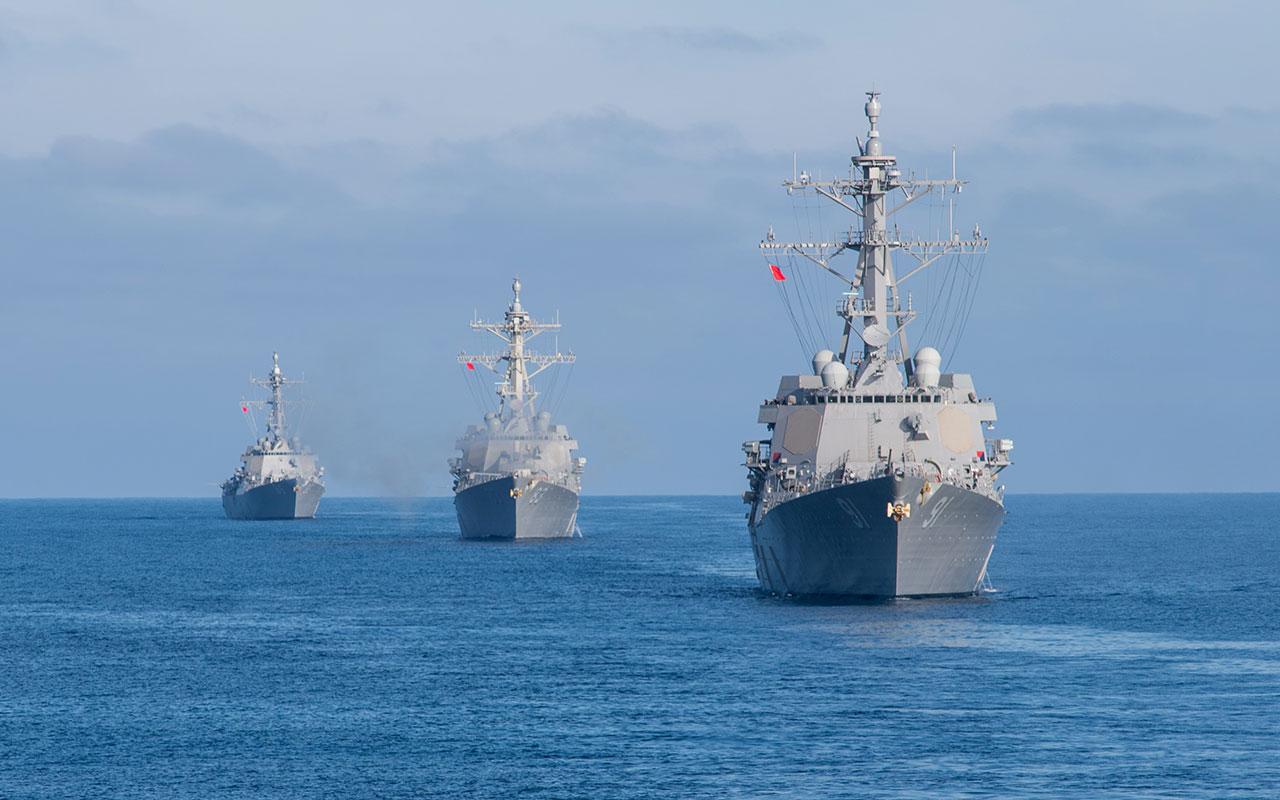 By Cathy Burke   
The United States' effort to further isolate North Korea with tough measures including an oil embargo will also call for a partial naval blockade, the Guardian reported.
In striking language, the draft United Nations resolution authorizes naval vessels of any U.N. member state to inspect North Korean ships suspected of carrying banned cargo and to use "all necessary measures to carry out such inspections," the Guardian reported.
The Guardian noted the implications of such a resolution would be far-reaching, since any attempt to board or divert a North Korean vessel could trigger an exchange of fire.
According to the Guardian, the draft also calls for a block on textile exports and the hiring of North Korean labor by foreign countries.
The U.S. delegation has called for the U.N. Security Council to debate the draft in the wake of North Korea's sixth nuclear test last Sunday, its most massive.
The measure would also freeze the assets of Kim Jong Un and his top leaders.
"Up to now, the Chinese and the Russians have tried to keep on giving the U.S. just enough to keep [President Donald] Trump playing the U.N. game," Richard Gowan, an expert on the UN at the European Council for Foreign Relations, told the Guardian.
"The question is what happens with an extraordinarily hardline resolution and U.S. pressure to do something quickly."
Gowan believes "the Chinese are willing to consider some measures," telling the Guardian the Russians are unlikely to veto a resolution on their own.
"All sides want to keep this in the council," he told the Guardian. "And, for all the talk, the U.S. doesn't actually want a war here. At some point, they are going to have to compromise or walk away from the UN."
Though Trump suggests a preventive U.S. strike could be a last resort in the tensions with North Korea, behind closed doors, the administration's military and foreign policy officials have been sending a different message, the Guardian reported.
Secretary of Defense James Mattis and Secretary of State Rex Tillerson reportedly told Senators on Wednesday all the military options against North Korea were "terrible," the Guardian reported.
No feedback yet