October 30th, 2016
Posted by:
Barry
Published on October 30th, 2016 @ 07:08:00 pm , using 2660 words,
Conservative Refocus
By Barry Secrest
It was once, very long ago written, "How terrible it will be for those who call good things bad and bad things good, who think darkness is light and light is darkness, who think sour is sweet and sweet is sour."
Many, now commonly believe that the above ancient words of wisdom represent the current spate of suicidal reasoning in leadership, taking place all across the planet, and certainly in Obama's America, of course.
More pointedly, as we read the words of semi-conservative establishment columnist Peggy Noonan, of the Wall Street Journal, in her most recent selection of articles we can easily see that same exact trend, swooning within her anecdotal political rhetoric.
As what could be described as possibly America's last true political race, some folks just can't seem to see past their own burning interests for fear of eclipsing what must be some global mandate, that we of the pitchfork and torch class, are simply not privy.
But, it should be pointed out that it took a great deal of digging and sourcing to finally figure out the Noonan, in this particular article, was not attempting poor satire. I write this because as you read through her exactingly quoted words, in this article, you may start  wondering. 
But, as she noted in her follow-up article of this week, these words of hers are deadly-serious and therefore a cause for some alarm, at least as it regards Ms. Noonan's highly questionable sagacity, going forward.
In fact, it has been written of the WikiLeaked emails in referencing the words of  Hillary's hand-picked colleagues, that "the writers are the worst kind of snobs, snobs with nothing to recommend them."
"In their expression and thoughts, they are common, banal, dumb, uninformed, parochial."
Indeed, they are all of that but then so much more, as we are all beginning to see.
However, then, you have those others who speak of Trump and by default, his supporters, as if they're all deranged for supporting what the opposition states as being the all-encompassing insanity of Trump.
In Peggy Noonan's latest exposition, she offers the CNN-biased fact that Trump "is a nut" in her article titled Imagine a Sane Donald Trump
"Look, he's a nut and you know he's a nut. " 
"They all know Donald Trump's a nut." Peggy Noonan writes again and again, as if straining for a hypothetical conclusion that fails to reach her antithetical grasp, but hasn't it been well-noted that close repetition in writing, denotes a failure in reasoning?
Noonan, in fact, if not ironically, wrote that earliest paragraph in red in a recent article, truth be told, which is why  her words are presented in a brisk red font, throughout this article.  But, it does seem to fit Noonan's overall essence once you digest this particular bit of libel, overall, indeed, if you desire the word "slander" then merely watch her Sunday showings.
However, first, what exactly defines her "nut?" We looked towards Merriam-Webster to find out: 
a small dry fruit with a hard shell that grows on trees and bushes; Or the inside part of a nut that is used as food; OR a piece of metal that has a hole through it so that it can be screwed onto a bolt or screw 
I believe the 3rd definition might be the charm in noting how the globalist establishment sector of the Republican party (of which she is card-carrying member) has so thoroughly tried to screw Donald Trump--to the point that the man now simply must have thread scars across a large portion of his body, if not his psyche.
However, the actual term Noonan is trying to use is both defined and written as "nuts" and it's commonly used as "an expression of contempt or derision," which is precisely what the terrified globalists who Noonan runs with, have stated from the very start, regarding Trump.  
But, certainly Mrs. Noonan has noted the extraordinary corruption and deep trouble that America currently finds itself within--or does she yet believe, along with her Bilderberger counterparts and Obama, that America needs to be taken down slowly while whispering sweet nothings in her wounded ear?
That's right, we doggedly didn't forget about Noonan's membership in "the club" and her attendance of the Bilderberg 2012 meeting --and it makes pretty much everything Noonan writes suspect, quite frankly.
So, it's not surprising the penultimate "innie"--like Peggy Noonan--would outwardly attack Trump, as the classic "outie," and it makes Trump immeasurably more attractive to the voting class, quite frankly.
Not to mention the fact that the ever wishy-washy Noonan can't seem to find a comfortable political perch by which to establish a consistent commentary. She has taken her own personal odyssey of non-support-to-quasi-support and then to feigned support only to wash up, finally, on the desert Isle of  non-support, once again, never quite finding her final destination which never really existed, in the first place. 
In reality, Noonan cannot seem to get past her own clearly co-opted media, of which she is a member; a media that goes into hyperventilation mode whenever Trump so much as passes wind, which, of course, is by design in that it's about all that they have to work with.
Noonan goes on to opine:
"Some will vote for him anyway. Many are in a madman-versus-criminal mode, living with (or making) their final decision. They got the blues. Everyone does. They're worried about the whole edifice: If this is where we are, where are we going?"
At this early point in Noonan's essay, we can now begin to wonder if the indefinite pronouns "some," "many," and "they" might indeed be referring to Noonan and her elite globalist colleagues?
Noonan's "some," "many," and "they" consistently leaves out "us," but of course.
Or worse,  is her word usage merely a facet of Noonan's increasingly troubled imagination? We did find it strange that while Noonan writes extensively on politics in a race, mercifully, nearing its end,  she actually failed to mention Hillary Clinton's name anywhere in her entire article.
Very odd indeed, in fact, it reeks, even as the vehicles of Wikileaks, DC leaks, Wiener, and Huma's laptop computer have, in fact, re-opened the FBI's investigation, driving the final nail in Hillary Clinton's campaign.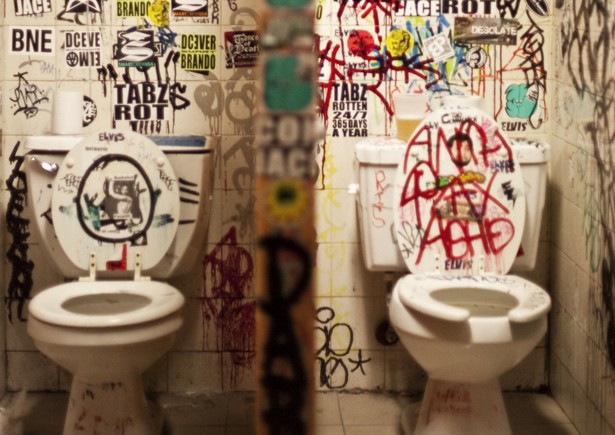 Moreover, Noonan, of the proud and measurably co-opted Wall Street Journal goes on to graffiti Trump, writing next that "He's a screwball,"  and of the "TV funhouse that is his brain."
So, it appears that we've seemingly traveled from editorializing in the WSJ to the equivalent of scribbling rude epithets on a bathroom stall, for Ms. Noonan, who apparently needs lessons in the severe art of insult, if that's her editorializing game.
But, why, exactly, does Ms. Noonan think that Mr. Trump's insane? You're going to love these, get ready.
"Mr. Trump got mad because Paul Ryan didn't call to congratulate him after the second debate."
Er, yeah, Ms. Noonan, that's clearly straitjacket territory, um, but not for Mr. Trump, we should point out....Ryan's another one that just can't seem to make up his mind, largely because he also is an open-borders globalist who thinks that his job is  to constantly put himself in the shoes of illegal aliens, which should make almost everyone in America angry, at this point.
So, while no politically centered psychiatrist would institutionalize anyone, including Trump,on that basis, what else does Ms. Noonan have to throw at her sanitarium wall?
-"Mr. Trump revealed to the Republican Party what half of its own base really thinks and  the party's leaders didn't know!" "They were shocked, so much that they indulged in sheer denial and made believe it wasn't happening."
Well, that might seem mad, but only to the establishment political class, who live blithely within a globalist matrix of lies" of which they refuse to exit, despite the fact that their refuge has burst into flames and is near to collapse.
-"The party's leaders accept open borders and like big trade deals."
Again, a big part of the GOP's corporate sponsored "Big Problem"(as to its all-American base) and once again, clearly not insane in Trump's hardcore reasoning against, at least not outside the beltway.
-"Half the base does not [believe in open borders]! It is longtime GOP doctrine to cut entitlement spending."
Noonan's starting to sound a bit shrill, even in writing, and it's most likely because her article is beginning to make her sound like the thing she's accusing Trump of being.... but, it should be noted, that the conservative movement does not believe in cutting entitlements, on the contrary, we believe the US treasury should merely stop raiding "the social security lockbox," and that's for starters.
-"Mr. Trump insulted George W. Bush and nation-building and said he'd opposed the Iraq invasion"
 That's not insane, that's actually intellectually sound, and on all fronts, and while I'm sure this may come as a shock to Noonan, Mr.Bush is not a God immune from conservative criticism, if anything, Bush is a closet globalist with severe Bohemian Grove issues, that most Conservatives are now aware of.
-"It happened because Donald Trump intuited where things were and are going."
Now, let's not mistake political brilliance for insanity, although we fully understand how Noonan might grasp the  difficult art of political intuition as being insane. But, then, who's insane? Because Noonan has already answered her own question in an earlier episode of her"Declarations":
"From what I've seen there has been zero reflection on the part of Republican leaders on how much the base's views differ from theirs and what to do about it. The GOP is not at all refiguring its stands. The only signs of life I see are among young staffers on Capitol Hill, who understand their bosses' stands have been rebuked and are quietly debating among themselves what policy paths will win the future."
We should, at this point, indicate, that it would seem that Trump has found those policy paths that the establishment GOP has been railing consistently against,under the globalist Koch paradigm, for quite some time now.
Noonan moves onward:
Since I am more in accord with Mr. Trump's stands than not, I am particularly sorry that as an individual human being he's a nut.
At this point, in our decomposition of Noonan's silly piece of establishment hacking, it would seem that that the total inverse of her reasoning is now fully in play, in that Ms.Noonan keeps proffering reasons for Trump's so-called insanity that actually charges the party's conservative base into an abject frenzy, due to its overall lucidity.
These things, that Noonan keeps bringing up, would only seem as insanity to a person whose eyes have been so completely scaled over that reality outside her inner-beltway matrix  would resemble a terrifying slasher flick. 
So, now Noonan begins to imagine what, to her, a "sane Trump" would look and sound like, and again, you're going to love these.
"What if there had been a Sane Donald Trump? Oh my  God, sane Trump would have won in a landslide." (Well, who says he won't?)
-Sane Trump would look normal and happy not grim and glowering (our suggestion: try attending a Trump rally--the goodness of truth enshrouds Trump supporters all about)
-Hear and act on good advice (The Trump turnaround came with the campaign change to Bannon and Conway)
-Explain his positions with clarity and depth (Trump has practically written a book on his positions at his website--please visit it)
-Looked at a dubious, anxious and standoffish Republican establishment and not insulted them, diminished them, & done tweetstorms against them ( That is a two-way street that the GOP establishment views as a one-way street--it's Trump's party now, alas for Noonan)
A Sane Trump would've said "Come into my tent. It's a new one" ( And then have been charged with making sexual advances)
-There's a place just for you. What do you need? ( Their answer would have been for him to change his positions)
-Be less excitable and dramatic?  (Is Peggy Noonan looking for a new husband or just a metrosexual GOP candidate?)
- Not act, toward women, like a pig? ( Noonan should take a look at Trump's average pay to women versus Hillary's and Rosie O'Donnnell is certainly not the consummate representation of women, in fact, if anything she's but an exceedingly poor rendition thereof-- the bull-dike aspect of a man poorly encased within the body of a woman)  
-Accept your critique. ( Trump supporters have admonished Trump not to listen to folks like Noonan, ironically, it's worked)
-Explain the moral and practical underpinnings of my stand on refugees from terror nations? (Trump states it's to keep radical Islamic terrorists out, how many different ways would Noonan prescribe Trump state it?)
- My well-hidden secret is that I love everyone and hear the common rhythm of their beating hearts." (Oh, Puh-lease, give us a break!)
-Given an anxious country more ease, not more anxiety (You mean like not promising an Islamic refugee invasion increase by 550% ?)
-Demonstrate that he can govern himself suggested through his actions, while still being entertaining, funny and outsize, that yes, he understands the stakes and yes, since America is always claiming to be the leader of the world—We are No. 1!—(We're now in Noonan's warm and fuzzy zone--she wants Trump in there with her...gag)
-Sane Donald Trump would have explained his immigration proposals with a kind of loving logic (And then lost the primary)
-We must secure our borders for a host of serious reasons and here they are.-But we are grateful for our legal immigrants (Oh, for God's sake that's enough!)
Noonan completes her frenzied bit of nonsensical drivel of a column, while still completely ignoring Clinton's current spate of big trouble in Obama's little China ( that's us--here in America) by stating
"Does he know he's playing with fire? No. Because he's a nut.
"Sane Trump for president. Too bad he doesn't exist."
But in reviewing the entire thought process of Noonan, in her more recent collection of works, it seems incumbent for us to mention the fact that her thought process illustrates a complete void of lucid clarity.
In fact, Noonan seems  to ruminate along in a safe space-swaddled cocoon of glandular lunacy, especially in her collection of estranged usages, not only teetering-- but actually falling off the edge of delirious, in her writing.
The woman is clearly unhappy, but for what? The lack of, for her, a perfect candidate in the form of a venous political demi-god, say a  George H. W. Bush? His re-ambulated semi-action-figure, Jeb, was defeated way early on.
The full and certainly defeating counter-point to Noonan's faulty articulation lies within the fact that going forward, politics-as-usual will not win the day for America. The rumors of our impending collapse increasingly dominate both our economic, political, and even pop-cultural sub-annotations, in American society.
Peggy, did you really think that all of those dystopian novels and movies flooding out into our culture were merely flights of period fantasy, or do you think that perhaps something is and has been truly amiss? Or, did you even notice or truly care?
America has been operating under a government, staffed and overflowingly led by what could only be described as the equivalent of a Suicide Squad, and our constitutional republic simply cannot stand much more of this ludicrous nonsense, especially in a politically correct government acting as a secondary stand-in for real-life leadership and reasoning.
The interesting thing, within all of this, is simply the fact that on the one hand in her article,  Noonan clearly states that she agrees in principle with Trump's stances on a large number of issues, while on the other hand, Noonan repeatedly states and even titles her article predicated on the fact that Trump is insane.
Noonan's schism, in thought, as illustrated, bears out an extraordinarily enigmatic bearing, at best.
Notably, a very holy and ancient text once stated that "a double-minded man is unstable in all of his ways." According to an expert source, when translated for modern times, this particular verse looks like the following:
"A person who has doubts is thinking about two different things at the same time and can't make up his mind about anything."
I believe we've just found Peggy Noonan's, more or less, elitist problem which essentially permeates an entire hemisphere of establishment political thinking inside the inner beltway....nevermind Einstein's famous rendition on insanity....
Related from Conservative Refocus:
 "Saved The Best For Last": An Parody to Julian Assange and WikiLeaks For Hillary's Criminal Takedown (Youtube)
Read our surprisingly accurate rebuttal to Peggy Noonan from July of 2015:
September 22nd, 2016
Posted by:
Barry
Published on September 22nd, 2016 @ 07:34:00 pm , using 4213 words,
 Conservative Refocus
By Barry Secrest
Former defense secretary Robert Gates recently authored a column in the Wall Street Journal, in which he compared Hillary Clinton's well know role as an international arsonist, to Gate's negatively projected prognostications of a Trump presidency.
The overall outcome, as circuitously surmised by Gates, was not at all surprising, as it turns out, with an impressive array of smoke and mirrors deployed by a dual-purpose political apparatchik.
Indeed, being a former Secretary of Defense for both the Obama & Bush regimes, a past deputy director of the CIA, and a card-carrying member of the Council on Foreign Relations, Robert Gates proudly wears the global elite stamp of approval as if tattooed across his forehead, in technicolor.
The CFR, by the way, is a quasi-government agency which acts as "the promotional arm of the Ruling Elite in   America.
"Most influential politicians, academics, and media personalities are members, and it uses its influence to infiltrate the New World Order into American life. Its' "experts" write scholarly pieces to be used in decision making, the academics expound on the wisdom of a united world, and the media members disseminate the message."
While many a multiculturally inclined American might be tempted to grovel at Gate's feet, one analytical glance at Gate's resume necessitates a nausea-induced gag response for those anti-establishment Americans who see Gate's 50 years in government as a glaring part of America's overall problem.
You see,  more often than not, the question of "service" in government today, belongs more in the category of "to Whom" rather than the automatic consignment of service to the public, in that most high-level government employees end their careers as progressively-inclined multi-millionaires.
Moreover, in looking at the debris trail left in Gate's wake; thanking the man for his service to America, would be much akin to thanking a Brazilian mosquito for its contribution towards spreading the Zika virus. 
Gate's main gift to America, it would seem, belongs more in the category of suborning US interests to the multi-nationalist designs of bad actors in the vein of George Soros-- rather than belongingly ensconced within America's hall of patriots for service to the nation's best interests.
But, what most Americans don't know about Robert Gates is the fact that his actions on behalf of the Council on Foreign Relations & the Bush Regime, actually position him as one of the founding architects of the disastrous Iran Nuclear Deal, going all the way back to 2004.
Surprised? 
 According to the Council on Foreign Relations website:  
"Iran: Time for a New Approach"
"Rejecting the conventional wisdom that Iran is on the verge of another revolution, the report calls for the United States to reassess its long-standing policy of non-engagement with the current Iranian government. 
The product of an independent Task Force chaired by Zbigniew Brzezinski, President Carter's national security adviser, and Robert M. Gates, director of central intelligence during the George H.W. Bush administration, the report highlights several areas in which U.S. interests would be better served by selective engagement with Tehran, and breaks with current U.S. policy by encouraging a new strategy."
Apparently, this new strategy involved giving the Mullahs over $ 1.7 billion in cash and US cover for building a nuclear bomb, unbothered, at some once and future date.
But, isn't it odd that the inestimable range of strategy, as it regards the Iran Nuke deal, actually began all the way back in 2004, while Iran's nuclear goals were in their relative infancy?
Even worse, might be the fact that avenues of contrition towards Iran were being strategized by the regime of President Bush, long before the shiny US presidency was only a transformational glimmer in Barack Obama's eye.
The effort with Iran, no doubt,  was at the direction of the globalist elites, themselves, of whom the establishment's Bush was deeply in league with, as it turns out.
Indeed, what most Americans don't truly realize is that the Obama regime was more a shifting continuance of the overall Bush dynasty agenda rather than a re-coursing route to transformation.
In fact, the actual bi-partisan transformation of America goes all the way back to 2001, rather than 2008, truth be told.
But, after this bit of history, the following is what Gates has asserted, in comparing Hillary to Trump in his article "Sizing up the Next Commander-in-Chief," and be forewarned, while Gates waxes alacritous in pointing out Trump's flaws, his overall aims regarding Hillary bespeaks of a singularly resilient case of amnesia, at best.
Gates: "You wouldn't know it from the presidential campaigns, but the first serious crisis to face our new president most likely will be international. The list of possibilities is long—longer than it was eight years ago.
Here is the world the new president will inherit at noon on January 20—a range of challenges for which neither candidate has offered new strategies or paths forward.
Every aspect of our relationship with China is becoming more challenging. In addition to Chinese cyber spying and theft of intellectual property, many American businesses in China are encountering an increasingly hostile environment. China's nationalist determination unilaterally to assert sovereignty over disputed waters and islands in the East and South China Seas is steadily increasing the risk of military confrontation. 
Most worrying, given their historic bad blood, escalation of a confrontation between China and Japan could be very dangerous. 
Dealing effectively with China requires a president with strategic acumen and vision, nuance, deft diplomatic and political skill, and sound instincts on when to challenge, when to stay silent and when to compromise or partner.
On this most complex challenge, neither Hillary Clinton nor Donald Trump has said or done much to give anyone confidence. All we really know is Mr. Trump's intention to launch a trade war with a country holding over $1 trillion in U.S. debt and the largest market for many U.S. companies; and Mrs. Clinton's opposition to the Trans-Pacific Partnership trade agreement, which she helped to craft and the failure of which would hand China an easy political and economic win."
But, what Mr. Gates fails to undertake is the simple fact that Hillary's number-one donor, to the tune of tens of millions,  is George Soros, who eagerly desires China to be a part of the TPP deal; which is the circumscribed route that Hillary would eventually embrace, no doubt. 
Clinton's year in and year out avowal of the TPP trade deal, at least until her decision to run for President, has become a thing of legend. Yet, in contrast to Gate's Words, Trump's regular outpourings regarding international strategy  and his disavowal of the TPP, could fill volumes, while, Hillary's recent rhetoric regarding all things international, couldn't fill a thimble.
And then there's this oft-repeated trade war issue as if America must fall on the sword of free trade no matter how tragically one-sided the deal becomes.
All trade is war, point-in-fact, it is at best a gentleman's war, and with annual trade deficits totaling to half a trillion dollars, China's been winning the war for at least a generation.
America, as China's biggest customer, holds all the cards and yet routinely fails to produce a winning hand, time after time after time, as if by rote.
In effect, what has America to lose, at this point?  We're already in a virtual trade war and simply put, have been for quite a long time. China must endlessly snicker at the fact that America's simpletonian diplocrats still haven't caught on to this GDP-punishing fact. 
What Gate's and his like-minded ilk would prefer, is for America to continue bowing to China, ala Barack Obama, until the cows come home. But, as they say, that dog will no longer hunt, especially given China's penchant for aggressively caining America, on a daily basis.
Gates: "Then there is Vladimir Putin's Russia, now routinely challenging the U.S. and its allies. How to count the ways. There was the armed seizure of Ukraine's Crimea; Moscow's military support of the separatist movement in eastern Ukraine; overt and covert intimidation of the Baltic states; the dispatch of fighter and bomber aircraft to avert the defeat of Syria's Assad; sales of sophisticated weaponry to Iran."
Oops, there's that wascally Iran, again, but, we thought Gate's had already fixed the Iran thingy with his  phased-in Council on Foreign Relations nuclear deal strategy,  going all the way back to 2004.  
Oh, and then there was that Obama foreign policy impetus back in 2006, where Senator, at the time, Barack Obama, paved the way for the Ukrainian invasion by Russia, by leading an effort to completely disarm the Ukraine of its defensive weaponry.
In effect, the Obama impetus to disarm the Ukraine, allowing Russia to invade, was the very thing that led to the total and complete breakdown of US-Russia relations, in the modern day. Granted, this is deep history and Gates was probably too busy building his stock portfolio to connect this little fact to the current state of events.
Didn't work out so well, eh, Mr. Gates? Or.. did it? 
Gates: "There is Russia's luring the U.S. secretary of state into believing that a cease-fire in Syria is just around the corner—if only the U.S. would do more, or less, depending on the issue; the cyberattacks on the U.S., including possible attempts to influence the U.S. presidential election; and covert efforts to aggravate division and weakness with the European Union and inside European countries. And there is the dangerously close buzzing of U.S. Navy ships in the Baltic Sea and close encounters with U.S. military aircraft in international airspace."
Speaking of the SecState, Russia, and aggression, Hillary hit the now  infamous "Russia reset" button going all the way back to Obama's first term, right? So, what happened there? Indeed, it wasn't until Hillary meaningfully got involved that America-Russia relations began to dive into the abyss; funny, that.
But, what makes Gates think that things will be different with Clinton as President when she so horribly botched things up as Secretary of State? Or, does the culmination of Parkinson's disease offer undisclosed advantages that were lacking when Clinton was less beleaguered by the infirmity, perhaps?? 
Gates: "The only thing longer than the list of hostile Russian actions abroad is the list of repressive actions inside Russia to stifle dissent and strengthen Mr. Putin's security services run state. Mr. Putin will continue to behave aggressively until confronted and stopped."
As if the US security state is not at issue? America has effectively  dropped through the hangman's door in the index of freedom since Obama and Hillary burst onto the scene, with Gates riding shotgun.
We've been subjected to a massive NSA spying operation on the entire American populace, even while the doors to America's borders have been flung wide open.
Now, where exactly is the sense in those two incongruities?
And really, Mr. Gates, don't talk to us about the Russian security state while having furiously waxed the gleaming US police state, in your prior service to America.
Gates: "No one in the West wants a return to the Cold War, so the challenge is to confront and stop Mr. Putin's aggressions while pursuing cooperation on international challenges that can only be addressed successfully if Russia is at the table—from terrorism to climate change, from the Syrian conflict to nuclear nonproliferation and arms control."
And yet it seems we're back in a cold war after numerous repeated efforts by the "O"regime, under the supervision of none other than Hillary Clinton. Further, it now seems that war with Russia, at least under Hillary's supervision, is a foregone conclusion, based on all the recent saber-rattling by the Obama regime.
Good God,it's as if both Gates and Hillary have forgotten who was secretary of state during the development of all these nefarious conditions, in the first place!
Gates: "Again, neither Mrs. Clinton nor Mr. Trump has expressed any views on how they would deal with Mr. Putin."
Wrong again, Clinton has shown, through past experience, exactly how she would deal with Russia, and as it was then, so it would be in the future, disastrously; Clinton would deal with Russia  in an ongoing state of extreme befuddlement, at best. 
Nevermind Hillary's aggressive stance towards Russia after their involvement in Syria got serious and they expunged her boss, George Soros, out of Russia altogether and even shut down his Open Borders impetus.  
Moreover, Trump has repeatedly indicated how he could deal with Putin in a US-Russian alliance against the ISIS regime; a group which was effectively created by none other than Obama and Hillary Clinton, once again.
The problem, it would seem, is that Putin is at odds with the powers of globalism, as are most Americans, the unspoken reason for these issues belongs more to the category of duplicity than quagmire as it regards Clinton, Obama, Gates, and of course, their ideological master, George Soros, who even now seeks to villanize any who speak ill of Islam. 
Gates: "North Korea and Iran are sworn enemies of the U.S."
Wait, but didn't Mr. Gates fix the Iran issue with his CFR posting: "Time for a New Approach?" Why does he keep bringing Iran up if it was his co-chair strategy that fixed the thing, going all the way back to 2004?
Gates: "North Korean potentate Kim Jong Un is building more nuclear weapons for his arsenal even as he develops ballistic missiles that now, or very soon, can reach all of our allies (and U.S. military forces) in Asia. During the first term of the next president, these missiles will be able to reach the U.S. mainland.
On his good days, Kim Jong Un appears to outsiders as a cartoonish megalomaniac; on his bad days, he seems to yearn for a Gotterdammerung finale in which a perishing North Korea takes a lot of Asians and Americans with it.  The new U.S. president could face an early North Korean provocation against the South, the Japanese or us, and for sure will be confronted by a long-term strategic nuclear threat to our allies and to America."
Granted, but Hillary's "Reset button" simply has to work this time, right?
Gates: "Regarding Iran, whatever value Mr. Obama's nuclear agreement has brought, the deal has led to no decrease in Iran's aggressive meddling in the Middle East nor any lessening of its hostility to the U.S."
Wait, according to CFR history, it was Gate's suggested strategy towards a "New Approach" to Iran that Obama seemed to have been following, and yet now, it was all Obama's feckless plan?
Well, at least the Bush regime appears to be finally blaming Obama for something...
Gates: "Mr. Trump has suggested we should walk away from the region and hope for the best. This is a dangerous approach oblivious to the reality that what happens in the Middle East doesn't stay in the Middle East."
Trump: "In a Trump Administration, our actions in the Middle East will be tempered by realism. The current strategy of toppling regimes, with no plan for what to do the day after, only produces power vacuums that are filled by terrorists. Gradual reform, not sudden and radical change, should be our guiding objective in that region.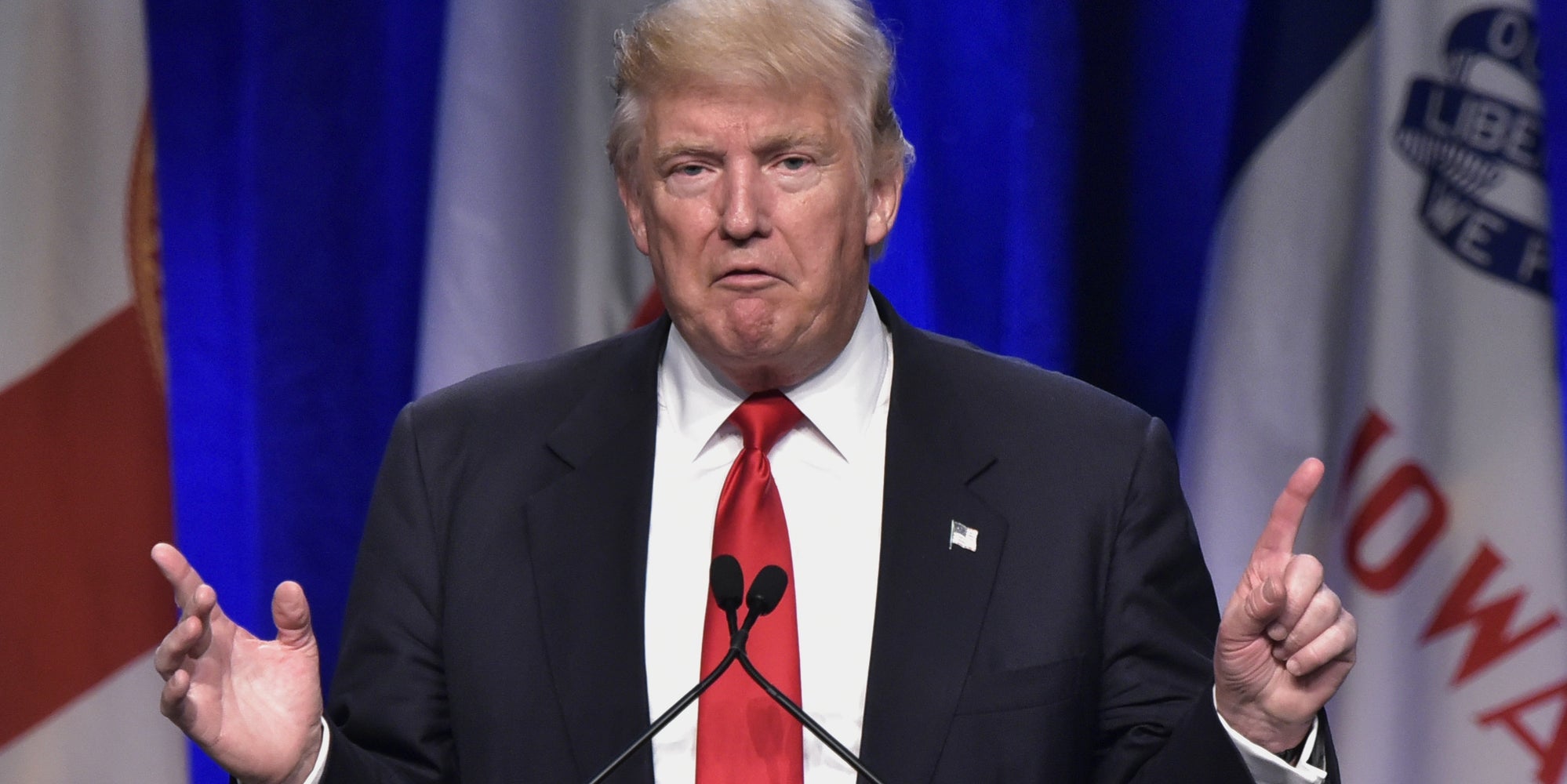 We should work with any country that shares our goal of destroying ISIS and defeating Radical Islamic terrorism, and form new friendships and partnerships based on this mission. We now have an Administration, and a former Secretary of State, who refuse to say Radical Islamic Terrorism. 
Gates: "Both candidates have a credibility problem in foreign affairs. Mrs. Clinton was the advocate for using the U.S. military to bring ill-fated regime change in Libya and failed to anticipate the chaos that would follow—the same failure she and other Democrats hung around the neck of the Bush 43 administration in post-Saddam Iraq.
She was for trade agreements before she turned against them in this election campaign, just as she voted for the Iraq war in 2003 and then, several years later—in her first campaign for president—opposed the troop surge there. She has much-discussed credibility issues apart from national security, but these also influence foreign perceptions of reliability and trust.
When it comes to credibility problems, though, Donald Trump is in a league of his own. He has expressed support for building a wall between the U.S. and Mexico"
But it's now been well publicized that Obama is funding $ 25 million towards a wall between Libya and Tunisia, so, why is funding a US wall to seal US borders urgently ridiculous, even while the US is funding a wall in Tunisia that cannot possibly benefit America?
Gates: "Trump has expressed support for torturing suspected terrorists and killing their families"
Wait, is torturing terrorists far worse than killing terrorists? Obama, as we know, has killed his fair share of them via drone strikes, no doubt. Maybe we should check with the terrorists before jumping to conclusions in this particular regard.
Gates: "Mr. Trump has been cavalier about the use of nuclear weapons"
When has Trump held the nuclear keys, or even a "reset" button, for that matter? Does Trump utilize missile silos at one of his many golf clubs or somesuch?
Gates: "Trump has a record of insults to servicemen, their families, and the military, which he called a "disaster.""
Trump was referring to the way Obama has demolished our military and tied the hands of our soldiers while on the battlefield.  Meanwhile. no one ever discusses what John McCain stated about Trump's followers as being "Whackos"
If Trump has whacked the military so horribly, then, why is that most military members support Trump, to such a dominant degree, hmm?
Mr, Gates expounds in yet another foray into dishonest political sophistry, much as Hillary Clinton, has repeatedly done.
Most certainly when we note that it was Gates who played a part in discontinuing the F-22 Raptor, an air superiority fighter of unquestionable ability. According to the Washington Spectator, "Defense Secretary Robert Gates wanted to close out production of the F-22."
"Gates has been a critic of the bells-and-whistles guys in the Pentagon, has argued against Cold War weapons systems, and in June fired the fighter jet's most outspoken advocates—Air Force Secretary Michael Wynne and Chief of Staff T. Michael Moseley."
Hmm...so, it seems that Gate's seems to have had his own Litmus test in play & even helped in Obama's ongoing disarmament of America, much as in Ukraine, paving the way for the Ukraine's invasion by Russia.
Gates: "Trump has declared our senior military leaders "reduced to rubble" and "embarrassing our country" and has suggested that, if elected, he will purge them—an unprecedented and unconscionable threat."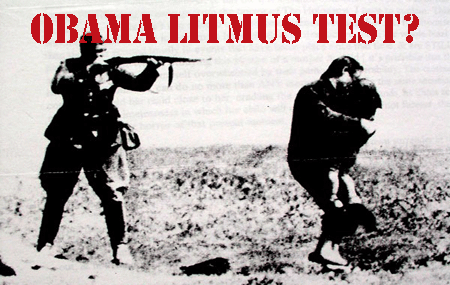 It's pretty much common knowledge, now, that Obama has already conducted a litmus test and purged the military of soldiers who supported the US Constitution foremost, rather than Obama himself, foremost. Trump, would, by necessity, need to reverse Obama's actions, and Gates, quite obviously, knows this.
Gates: "As of late, Trump appears to be rethinking some of these positions but he has yet to learn that when a president shoots off his mouth, there are no do-overs."
And yet, neither Obama, who never worries about Islam's penchant for "bitterly clinging to its guns and religion," nor Hillary, who considers half of all America, "Deplorable," as if these two have learned their lessons?
Gates: "Mr. Trump is also willfully ignorant about the rest of the world, about our military and its capabilities, and about government itself. He disdains expertise and experience while touting his own—such as his claim that he knows more about ISIS than America's generals. He has no clue about the difference between negotiating a business deal and negotiating with sovereign nations."
Actually, Trump is willfully ignorant on seeing the world as Gate's and his Globalists see it. However, one cannot serve two masters, although Gates has made at least a splendid effort of appearing to do just that, truth be told.
Trump has made it resoundingly clear that he will put America first, and if indeed Mr. Gates had done that under his purview, the world would most likely not be on fire, at this point, nor would we be sitting on $20 trillion in debt, quite frankly.
Gates: "All of the presidents I served were strong personalities with strongly held views about the world. But each surrounded himself with independent-minded, knowledgeable and experienced advisers who would tell the president what he needed to hear, not what he wanted to hear. Sometimes presidents would take their advice, sometimes not. But they always listened."
But, is that entirely true?
of Obama, Mr. Gates even stated in his own book, "All too early in the [Obama] administration," he writes, "suspicion and distrust of senior military officers by senior White House officials — including the president and vice president — became a big problem for me as I tried to manage the relationship between the commander in chief and his military leaders."
So, which version of presidential leadership & listening to expert's advice, should we believe from Gates? 
Gates: "I understand the broad anger and frustration against political leaders in both parties. I have written about my disgust as secretary of defense as I watched politicians repeatedly place re-election above the nation's best interests. Polls make clear that most Americans are dissatisfied with the two major party candidates for president. But as I used to say in the Pentagon, we are where we are—not where we might wish to be. We have to make a decision. Perhaps the debates, if the candidates focus on substance rather than personal attacks, will clarify the choice.
Mrs. Clinton has time before the election to address forthrightly her trustworthiness, to reassure people about her judgment, to demonstrate her willingness to stake out one or more positions on national security at odds with her party's conventional wisdom, and to speak beyond generalities about how she would deal with China, Russia, North Korea, Iran, the Middle East—and international trade. Whether and how she addresses these issues will, I believe, affect how many people vote—including me."
Gates:"At least on national security, I believe Mr. Trump is beyond repair."
Good Heavens man! As we've all seen, Hillary Clinton is an unmitigated disaster on national security, especially, certainly, more than any other presidential candidate in history, including Barack Obama.
Is it any wonder that the world lies on fire, and the US continues teetering, after men like Gates, with his obviously questionable judgment, have done their flimsy part on the stage?
Gates: "He is stubbornly uninformed about the world and how to lead our country and government, and temperamentally unsuited to lead our men and women in uniform. He is unqualified and unfit to be commander-in-chief. "
Wiki: "Time magazine, in 2010, notes that Gates and U.S. Secretary of State Hillary Clinton have "forged a formidable partnership", speaking frequently, "comparing notes before they go to the White House", meeting with each other weekly and having lunch once a month at either the Pentagon or the State Department."  
Love is in the air, as they say....and then there's this:
In a March 2010 speech to a NATO conference in Washington, Secretary Gates said that "The demilitarization of Europe—where large swaths of the general public and political class are averse to military force and the risks that go with it—has gone from a blessing in the 20th century to an impediment to achieving real security and lasting peace in the 21st".
Hmm...is not that almost exactly what Trump's been saying, all along?
Point being, the globalist club of elites, which include both Clinton and Gates, will always look to their own even before their party's own interests, and certainly before their nation's best interests, no matter what, which is exactly what we're seeing in Gate's certifiably dishonest opinion of Clinton on the one hand and Trump on the other. 
See what I Mean?
Gates carries the water for his globalist cohorts so often, in fact, that the man needs to be fitted with a yoke; from his views on the climate change hoax as being a national security issue to his obscenely ridiculous defense of Hillary Clinton on her divulgement of classified data, to America's enemies.
Ironically, yet another incongruity surfaces, when we note that despite blithely dismissing Hillary's security offenses as merely innocent infractions, under Robert Gates tenure as supreme leader of the US Armed Forces, the Espionage act had been employed to prosecute armed service personnel, leakers, and whistleblowers, more than all other administrations combined.
Gates, apparently, requires a few future  lessons on proper journalist disclosure, if indeed the former secretary truly wishes to play anti-patriot games as an inner-beltway discard.
But, the simple and undeniable fact remains that under Gate's leadership, no matter his superior, America has experienced some of the most tumultuous periods in its history, including the managed decline of her military, her culture, and her economy.
In this regard, Gates is nothing if not wholly inadequate if not completely disqualified, in preaching to America about who might make the better commander-in-chief.
May 23rd, 2016
Posted by:
Barry
Published on May 23rd, 2016 @ 11:49:00 pm , using 541 words,
We just couldn't resist a good-natured rebuke to the climate change pushing Washington Post, whose readers simply must be asking what happened to Obama's global climate change, when Washington DC is astoundingly cooler–by as much as 15 degrees–as compared to last May.
The writer, despite running through a number of scenarios, seems to finally give up in the end….but we all know what he's thinking
~Refocus Notes
So far this May, D.C. has had a record number of rainy days (19 of 23) and the coolest high temperatures since 1882. This May's afternoon highs are running an incredible 15 degrees cooler than last May's. And we still haven't hit 80 degrees.
The Southeast Regional Climate Center says D.C.'s recent temperatures most resemble San Francisco's.
Why has D.C.'s weather been so awful this month?
CR Note: We could translate the writer's question as "what happened to supreme leader Obama's global warming?"
There's a very simple explanation. The storm track has been stuck over the Mid-Atlantic, continuously cycling weather system after weather system through the region — like a conveyor belt.
Actually, that would be a "what" not a "why" in answer to why the Atlantic coast temps are staying cooler and cooler longer and longer, each successive year
The jet stream, the high-altitude river of air along which storms usually track, has pointed at and run through the Mid-Atlantic throughout the month.
It is perfectly normal for the D.C. area to be caught in the jet stream's meandering flow during May. In fact, May is D.C.'s wettest month on average, because the jet routinely zips through the region. But usually, this so-called atmospheric super highway is not fixed on the region for weeks-on-end, but on the move.
Hmm…. now, the writer sounds as if he's grasping at straws, trying to convince himself
The jet stream is powered by temperature contrasts, flowing fastest where warm and cool air collide. So when much of southern and central United States start to turn 'summery' as May wears on, its average position shifts toward the northern U.S. Once that shift occurs, D.C. tends to have more warm, sunny days, and fewer cool, damp days.
"Done!"
This May, however, the usual northern trail of the jet stream hasn't yet occurred in the Mid-Atlantic, although it's right around the corner. While it's tempting to try to find an explanation for this, there isn't one.
Now, a little bit of "Hope and Change"–(He's really gotten used to that 'hopey-changy' thingy, over the past 8 years–believe us, it doesn't work)
The specific configuration and position of the jet stream in any given year at a given location is somewhat random. Last year, it moved north of the Mid-Atlantic at the very beginning of May and highs were in the 80s for almost the entire month. Very little rain fell.
Still grasping….
Sometimes certain atmospheric patterns like El Nino can stack the deck for certain jet stream configurations, but there's no no clear association between El Nino and cool, wet Mays in D.C.
He's tried, but,  can't even convince himself
This May's relentless rainy, cool pattern is best attributed to bad luck, in my view.
"Bad Luck," yes indeed, that must be it, a little more global warming "hockey-stick-logic"–but bad luck for whom? A dedicated Progressive would be rejoicing for the stunning reduction in air conditioning use, right? Or, does that apply only to areas outside of the elite beltway?