Brian O'Hara a meteorologist with the National Weather Service office in Reno, says snowfall reports have varied from a half-inch at lake level to four inches at 6,700 feet at Incline Village. 
"We've only received a few reports at this point, but in general we're seeing three to five inches around the northern Sierra, and I think we could have received up to 12 inches at some higher elevations above 8,000 feet."
Over at Squaw Valley, where the slopes are still open on weekends, the base of the mountain saw two inches at 6,000 feet and four inches at 8,200 feet.  
"For us, any snow is awesome," said Squaw Valley spokesperson Sam Kieckhefer. "We'll take whatever we can get. It adds to our season totals which help us go as long as we can."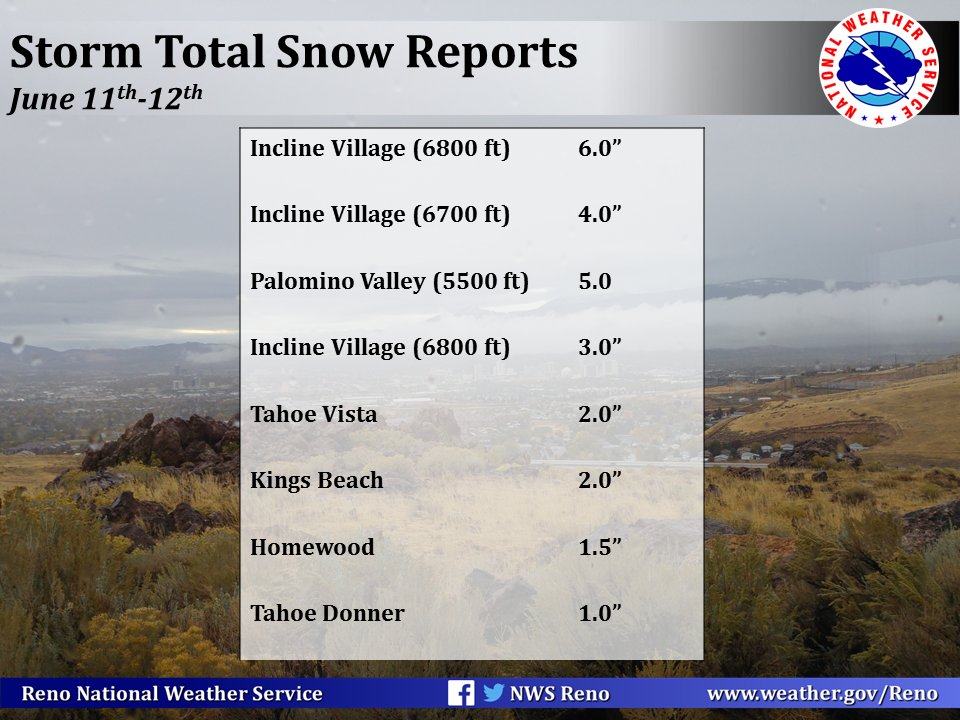 Chains were required overnight on Interstate 80 over Donner Pass, but "those restrictions were lifted at 6:30 a.m." Monday, according to KCRA.