Americans Trust President Donald Trump Considerably More Than US Mainstream Media Latest Poll Finds
February 10th, 2017
Americans Trust President Donald Trump Considerably More Than US Mainstream Media Latest Poll Finds
Posted by:
Barry
Published on February 10th, 2017 @ 12:22:00 am , using 130 words,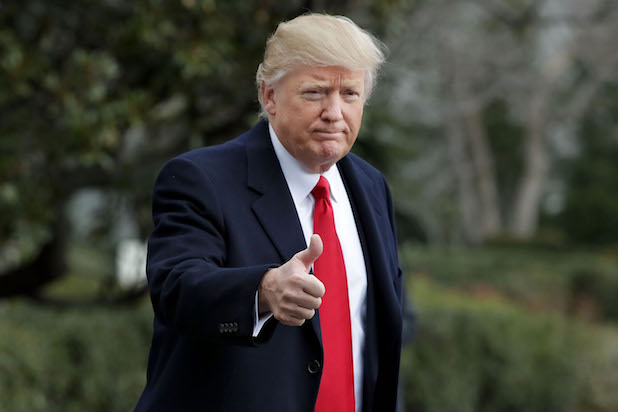 The Wrap
By Brian Flood
An Emerson College poll found that 49 percent of U.S. voters believe that the Trump administration is "truthful," while only 39 percent feel that way about the news media. Worse, for the so-called "opposition party," 53 percent of those surveyed described the media as "untruthful."
The poll, released on Tuesday, also showed that Americans are divided on Trump's performance so far — 48 percent of registered voters approve of the job that Trump is doing, compared to 47 percent who disapprove.
Also Read:What is a 'Shit-Gibbon?' Politician's Tweet Insulting Trump Raises Question
It a statistic that should not come as a surprise, the poll notes that 89 percent of Republicans approve of Trump, while 81 percent of Democrats disapprove. According to the poll, Trump's "failure to pass the 50 percent threshold" for approval is because of his standing among independents, a group in which 52 percent disapprove.
No feedback yet