Ground Hog Day for Democrats in SC & GA: Trump Keeps Winning Media's "Referendum on Trump" Races Now 5-0
June 21st, 2017
Ground Hog Day for Democrats in SC & GA: Trump Keeps Winning Media's "Referendum on Trump" Races Now 5-0
Posted by:
Barry
Published on June 21st, 2017 @ 12:19:00 am , using 424 words,
CRN Politics
By Barry Secrest
Despite the mainstream media's ongoing false narrative, Trump seems more popular than ever and Democrats appear to be playing super whiff-ball in race after race after special election race.
As Trump stated during the campaign, "We're going to win so much you'll get tired of winning," and the Dems do appear to be tiring.
Trump is being proven right despite the Left-wing Globalists in DC pulling out all the stops, including both real and figurative character assassination attempts fueled by completely irresponsible leadership rhetoric that the Dems are sure to keep losing elections on.
It's Ground Hog Day in DC, again.
So get ready for the "Les Miserables" chorus sure to come from the media, in the coming days.
Below, please find the completely dejected AP stories on the two races run, tonight, in South Carolina and Georgia:
ROSWELL, Ga. (AP) - Republican Karen Handel is thanking President Donald Trump for supporting her victory in Georgia's 6th Congressional District, which keeps a key seat in the party's hands.
Handel defeated Democrat Jon Ossoff on Tuesday. Trump tweeted his congratulations to Handel on her "big win," saying "we are all very proud of you."
Handel also referenced the recent shooting of Republican House Majority Whip Steve Scalise, who was wounded when a gunman sprayed rifle fire on a baseball field where members of Congress were practicing for a charity game.
The shooter had railed against Trump on social media. Handel says "we need to continue to lift up this nation so that we can find a more civil way to deal with our disagreements."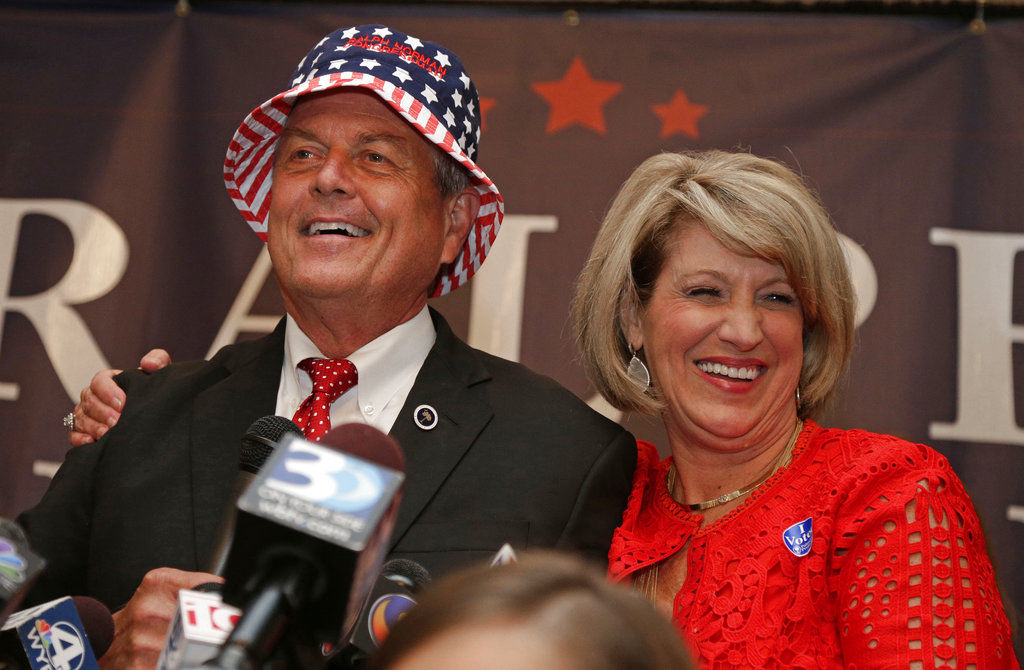 COLUMBIA, S.C. (AP) -- Republican Ralph Norman won a special election Tuesday to fill the South Carolina congressional seat vacated by Mick Mulvaney, battling to a victory closer than many expected to replace the new White House budget director.
"It's a good win, and we're excited," Norman, a real estate developer who aligned himself with President Donald Trump, told The Associated Press. "We're looking forward to getting to work in Washington."
Norman, who celebrated his 64th birthday on election night, defeated Democrat Archie Parnell with 51 percent of the vote, with 99 percent of precincts reporting. Parnell had roughly 48 percent of the vote.
Three third-party candidates also ran.
Republicans hoped to extend their hold on the district, where Trump defeated Hillary Clinton in November by more than 18 percentage points. Surrogates like Texas Sen. Ted Cruz and former South Carolina Sen. Jim DeMint campaigned with the former state lawmaker, who also received support during a seven-way primary and ultimate runoff from conservative groups like the Club for Growth. 
No feedback yet