Fake News Strikes Again: CNN Falsely Portrays Townhall Mob of Angry Progressives as Conservatives Mad at Trump and GOP
February 10th, 2017
Fake News Strikes Again: CNN Falsely Portrays Townhall Mob of Angry Progressives as Conservatives Mad at Trump and GOP
Posted by:
Barry
Published on February 10th, 2017 @ 08:57:00 pm , using 717 words,
CRN Politics
By Barry Secrest
The Media-mob of angry progressive reporters are now trying virtually any and everything, including falsifying media reports, in an effort to disparage Trump and de-popularize his presidency.
In one of the latest incidents, a CNN headline tried to make it appear as if Trump's presidency is in the process of derailing as Trump's own constituents became angrier and angrier.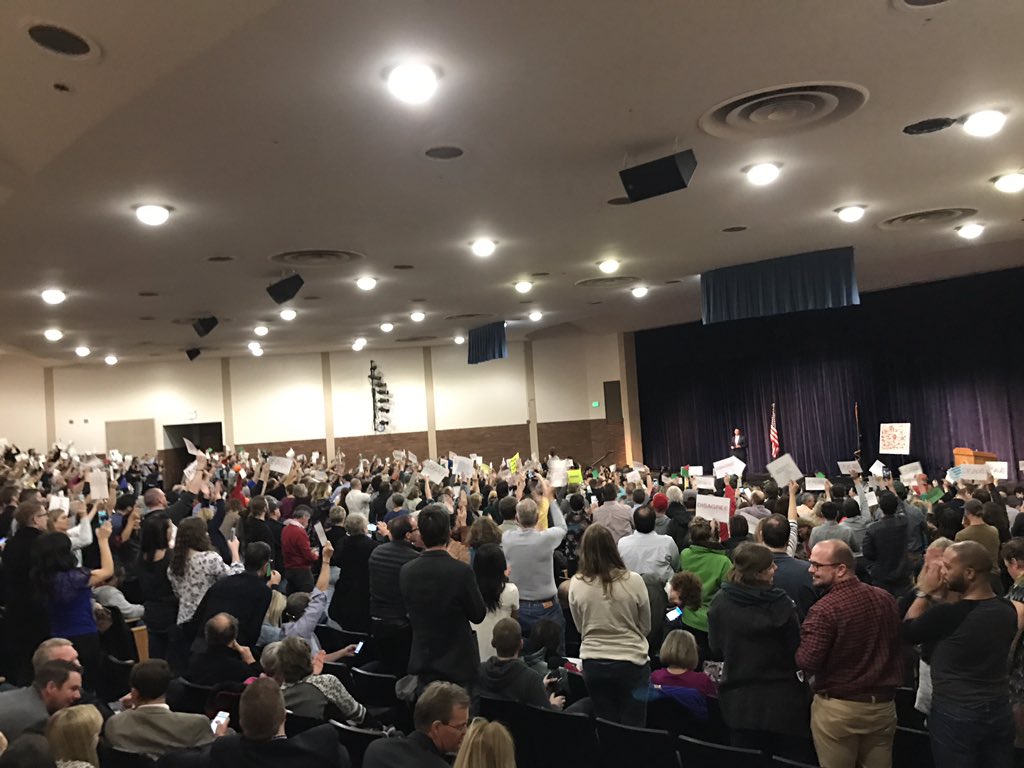 Aside from the fact that recent polls have shown Trump's popularity as being far greater than America's disingenuous traditional media, that same old media appears to be gambling whatever remains of their waning credibility, to submerge Trump's impressive political capital.
From Zerohedge comes the actual report (from the start) that details how a Townhall conducted by Jason Chaffetz was overrun by a group of angry anti-Trump Liberals: 
A Town Hall meeting hosted by the Chair of the House Committee on Oversight and Government Reform, Jason Chaffetz, in his home state of Utah last night came under attack from a mob of angry liberals demanding that he "Do His Job." 
Ironically, these Leftists who now demand that Chaffetz investigate Trump for not releasing his tax returns (which is not even required by law…but who cares about laws anyway) and Kellyanne Conway for jokingly telling Fox News viewers to go out and buy some Ivanka Trump merchandise are the same ones who were all too willing to ignore Hillary's violation of numerous federal laws with her private email server including a Congressional document retention subpoena that was very clearly, and intentionally, violated.
However, instead of factually describing the event in terms of an angry liberal mob, once again, descending upon a political gathering to incite mayhem, CNN intentionally implied that the event was a group of Conservative voters, angry at both Trump and the GOP.
"As the Republican Party under President Donald Trump gears up to dismantle Barack Obama's legacy. And the fury is flaring up in some of most conservative corners of the country. 
On Thursday night, two Republican members of Congress – Reps. Jason Chaffetz of Utah and Diane Black of Tennessee – were each confronted with impassioned constituents during simultaneous events.
The shouted questions, emotional pleas and raucous protesters of the evening crystallized the GOP's tough political road ahead as it forges ahead with rolling back Obama's accomplishments, including the Affordable Care Act.
 For 75 minutes, the congressman confronted a crowd that fumed with resentment of Trump and accused Chaffetz of coddling the President."(Read Further)
This report, once again, details a prime example of how the media, in this case, CNN, routinely twists the truth of a story or headline to make a political point by adjusting the commentary so that it conforms to the mainstream media's desired narrative, rather than what's actually happening.
It's not until the end of the story that the reader fully realizes that the GOP town halls are, in fact, being overrun by a mob of unruly progressives.
The problem, in this case, obviously being that most of the individuals who read the headline will never see the actual report from Zerohedge, or our report, as to what actually happened.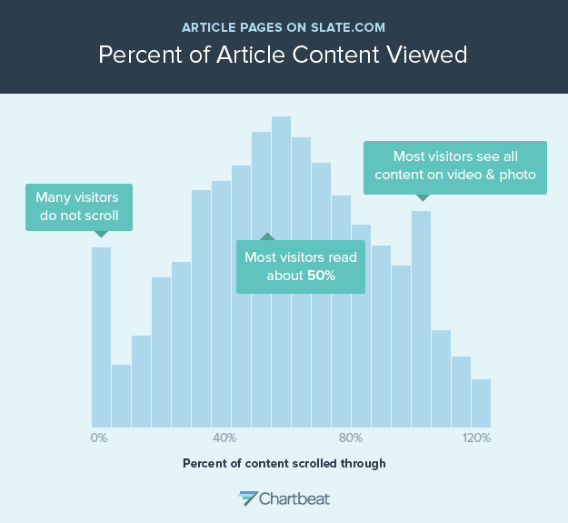 Indeed, about half will eject from an article before the midpoint of the article is reached, and that number reaches approximately one-fifth of those who will read an article all the way through, to the end.
Even worse,  a significant number of readers, about half,  will share the article headline before having read any of the report's body, which is why so many headlines are tailored to imply one thing while often meaning something else entirely.
This is why the old media will pack an ensemble of half-truths and false pretenses in the first part of most articles while only divulging the full truth as easter eggs, embedded throughout the latter part of an article, only to finally arrive at the whole truth, or at least a close facsimile, at the very end.
It's all in the headline, as they say.
This is why, at least for the foreseeable future, it's best to view any mainstream media story that seems rather odd with extreme skepticism, until you get to the very end, and even then, you can never be completely sure.
No feedback yet