Republican SC Senator Lindsey Graham Taking DNA Test To Best Elizabeth Warren on Native American Content: "I Think I Can Beat Her"
October 16th, 2018
Republican SC Senator Lindsey Graham Taking DNA Test To Best Elizabeth Warren on Native American Content: "I Think I Can Beat Her"
Posted by:
Barry
Published on October 16th, 2018 @ 07:33:00 pm , using 363 words,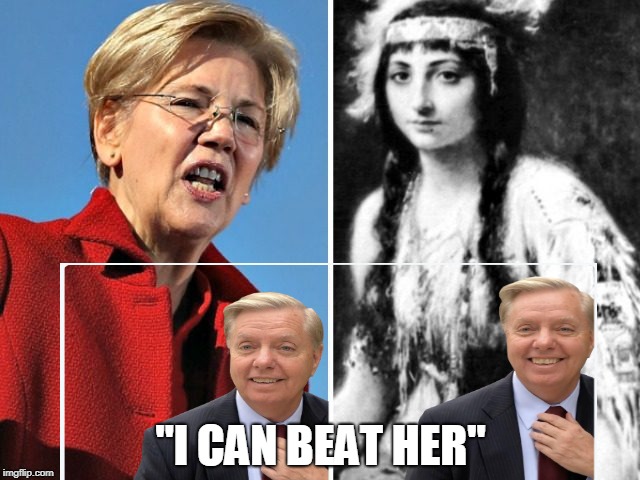 It's probably more like who can't beat her with her miniscule TRACE of a possibility for Central American native blood...Moreover, Graham's chances for beating her out will prove intriguing...
~According to the UK Daily Mail, the lying Sen. Warren's "Pow-Wow" cookbook was literally plagiarized word for word from a French Chef's cookbook ** and she even signed her name with word "Cherokee" on the cookbook.
~Warren actually altered her race from white to "Native American" at the Univerity of                              Pennsylvania
~The Senator was officially Listed as a "woman of color" at Harvard Law School.
~Warren identified herself as a "racial minority" in the American Directory of Law Teachers 
But, Trump, it should be noted,  is the "mentalist supreme"--he now has Senators taking DNA tests to prove native American Indian content...who saw that one coming?
~ One thing, however,  appears clear--Sen. Warren has been undergoing an identity crisis for a very, very, long time--insisting that she's Indian, when, in fact, she's far less native American than the majority of all Americans.
~She's living a lie, but, is it because she's uncomfortable with her true identity or true self?  " Serious mental illness includes diagnoses which typically involve psychosis (losing touch with reality or experiencing delusions)"
Hmm, Makes sense...
~ Refocus Notes
Zerohedge
By Tyler Durden
Senator Lindsey Graham (R-SC) seems to have a newfound "Trumpian" swagger of late, all starting with his fiery speech during Justice Kavanaugh's confirmation - and culminating in several recent clips of the South Carolina Senator giving Democrats what for. 
On Tuesday, Graham "2.0" told Fox & Friends that he plans to take a DNA test to see if he has more Native American DNA than Senator Elizabeth Warren (D-MA). Warren has claimed to be Native American for decades - and was identified by Harvard Law as a "woman of color" - which promoted her as a diversity hire with a "minority background," prompting Trump to refer to her as "Pocahontas." 
"I'm going to take a DNA test," said Graham, adding: "I've been told my grandmother was part Cherokee Indian. It may all just be talk."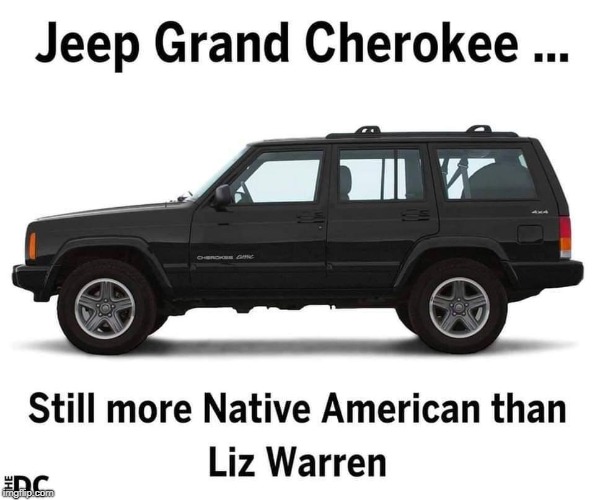 He says that he'll announce the results of his test on the show when they come in, joking "This is my Trump moment. This is reality TV." 
"I think I can beat her," Graham said, in reference to Warren's fumbled announcement which revealed that she's a mere 1/1024th Native American - around half of the average white person...
No feedback yet