CRLIve! Black Bloc's Civil War,Terrorist-Democrat Party, An Indoctrinated Radical Shooter, Media / Dems Chickens Coming Home, Comey Chameleon
June 14th, 2017
CRLIve! Black Bloc's Civil War,Terrorist-Democrat Party, An Indoctrinated Radical Shooter, Media / Dems Chickens Coming Home, Comey Chameleon
Posted by:
Barry
Published on June 14th, 2017 @ 06:29:00 pm , using 430 words,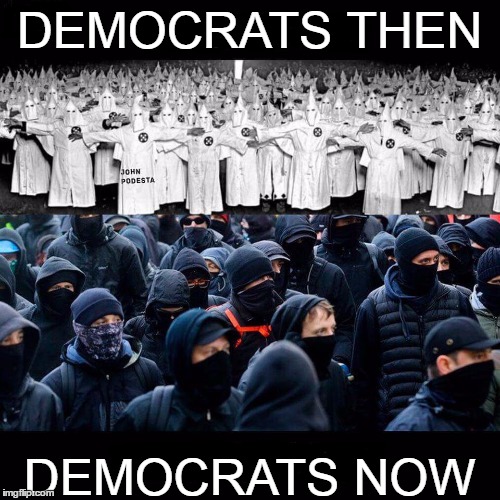 Join host Barry Secrest and ex-DOS Operative Lee Daniel as they discuss an ever-expanding caseload of governmental oddities, politics, prophecy, & The New World Order–all from an entertaining, cutting edge, Conservative perspective.
Dramatic Footage of shooting & audio
Quote of the Day: "One of my favorite TV shows is The Rachel Maddow Show on MSNBC" ~ Killed Socialist-Democrat-terrorist James Hodgkinson
Revision: As stated just 22 hours ago, Nearly 10 million [American] Socialist-Democrats have a very serious mental illness...
Quote of the Afternoon: "The best book I've read in a while is "Aftershock" by Robert B. Reich"~ Killed Democrat-terrorist James Hodgkinson
________________________________________________

Opens fire at congressional baseball practice... 

High-Powered Rifle; More than 50 shots fired... 

Kept unloading and reloading... 

SHOOTER DEAD... 

Belonged to Anti-GOP Groups...

Distraught over the election... 

'It's Time To Destroy Trump & Co'... 

Left-Wing TWITTER Celebrates... 

Capitol Police prevented massacre... 

Security tightened at White House...
 GOP rep. receives threatening email...
The question of the Night: Why doesn't Earth's atmosphere escape into space?
Unmasking The Violent Leftist "Black Bloc" Movement: Who They Are, What They Do, How They Work - 
No feedback yet