CR LIve! at 7:00: Globalists Plan Complete EU Takeover, FBI Quiet on ISIS US Kill-List, UN Occupying US, Mexico to Close Border if Trump Wins
June 29th, 2016
CR LIve! at 7:00: Globalists Plan Complete EU Takeover, FBI Quiet on ISIS US Kill-List, UN Occupying US, Mexico to Close Border if Trump Wins
Posted by:
Barry
Published on June 29th, 2016 @ 06:38:00 pm , using 454 words,
Is the post-1945 order imposed on the world by the United States and its allies unraveling? That's a question that was asked today by the forever clueless, if not complicit, New York Times, who 're clearly pursuing a progressive agenda as puppets of the ruling elite.
 But, the answer is that what we're now seeing is a backlash against the New World Order, as imposed by the ruling elite, or Globalists, that began at the turn of the millennium, in 2001. That was when the Global 

elites initiated a coup within scores of sovereign governments across the planet intended to impose varying degrees of totalitarian socialism worldwide.
In America, These internationalist elites, which we can also refer to as "The anti-Christs, have completely infiltrated the Democrat party along with the current leadership of the GOP, which we commonly refer to as "The GOP establishment."
Their foremost goals are simple: The Globalist movement, in part, desires erasure of borders, dilution of culture, destruction of Judeo-Christian values, dissolution of the populace, rejection of the full right to bear arms, and even an end to traditional free market capitalism, and of course, nationalized healthcare....with the ascent of Trump and the exit of Great Britain from the authoritarianism of the EU, a planetary revolt has now begun......~ Barry


_____________________________________________
Controversial author Barry Secrest and Ex-DOS Agent Lee Daniel as they discuss an ever-expanding caseload of governmental issues, oddities, politics, Biblical prophecy & The New World Order–all from an entertaining, cutting edge, Conservative perspective.
EU Army Planned: But It's Not Really for EU Defense
 Shock-Poll: Clinton-Trump Race Too Close To Call, Quinnipiac University National Poll Finds
US Department Of Homeland Security: If You Love Liberty, Dislike Big Government, You're a Terrorist
What Is The Government Preparing For?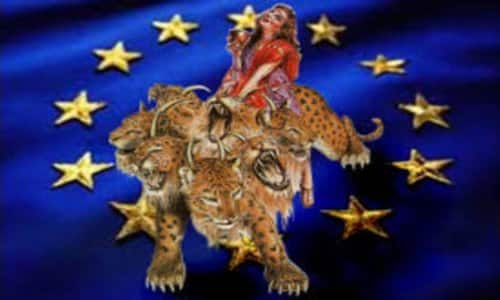 Brexit, Bible Prophecy & The Revived Roman Empire
No feedback yet