Global Elite Carpet-Baggers Led by Al Gore Demanding Sum of $ 15 Trillion To Cool Both the Planet & Your Bank Account
April 25th, 2017
Global Elite Carpet-Baggers Led by Al Gore Demanding Sum of $ 15 Trillion To Cool Both the Planet & Your Bank Account
Posted by:
Barry
Published on April 25th, 2017 @ 08:03:00 pm , using 524 words,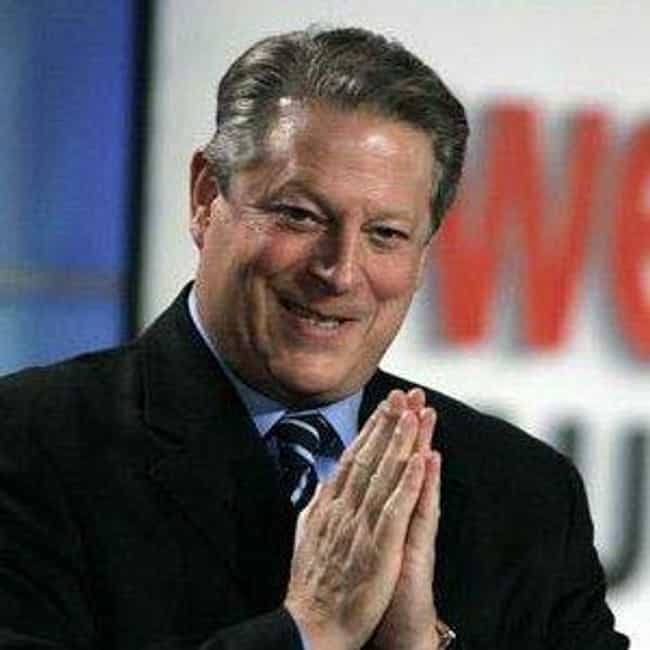 CRN Climate
By Barry Secrest
They're called ETC, and folks, it now seems that they're no longer interested in table scraps--which must be the secret meaning behind the cutesy ETC acronym.
Led by whom else but Al Gore, whose climate change fiction has increased his net worth from $ 1.9 million in 2000 to nearly $ 200 million, today, the Warmers are now demanding planetary governments to tax  you and then remit the ridiculous sum of $ 15 trillion dollars to, ostensibly, play God, at least in the public realm.
Privately, they're nothing much more than a scourge of low-tech globalist carpetbaggers who play fast and loose with the facts while trying to filch other people's money by virtue of a world government effort towards passing the offering plate around, while aiming a gun at every government's head.
In effect, your donation won't be voluntary, it would be required.
Their heavily concealed goal is to spread the Gospel of Climate Change across every corner of the Earth so that we might all be saved, and it's one very grand and completely adulterated lie, designed for one all-encompassing agenda.
The climate change mandate has been formulated to eventually control virtually every facet of industry while redistributing wealth from the first world to the second and third worlds on a basis unparalleled in human history.
The Energy Transitions Commission (ETC) brings together a diverse group of zealots from the government-subsidized energy and climate hoax communities:
Greedy liberal investors, nondescript energy companies, industrial Marxists, dependent suppliers, bureaucrat-intensive industries, elite organizations with secret aims, and zero practical experience academics from across the developed world in addition to emerging collectivist dictatorships.
Their ultimate aim is to accelerate an Obama-style transformation of the world's economy towards a one-world totalitarian fascist society.
Their methodology envisions low-carbon energy systems that will enable distraught economic development and limit the rise in global temperature to well below 2˚C, kind of like a volcano.
Isn't it funny how no one ever talks about the separation of church and state when it comes to the cult of climate change and its government-funded believers?
 The Daily Caller has the particulars on this story:
"A group of executives who want to fight global warming has published a new report calling for countries to spend up to $600 billion a year over the next two decades to boost green energy deployment and energy efficiency equipment.
The Energy Transitions Commission's (ETC) report claims "additional investments of around $300-$600 billion per annum do not pose a major macroeconomic challenge," which they say will help the world meet the goals laid out in the Paris agreement.
ETC is made up of energy executives, activist leaders and investment bankers, including former Vice President Al Gore, who would no doubt get a piece of the trillions of dollars they are calling for.
ETC's goal is to "accelerate change towards low-carbon energy systems that enable robust economic development" and limit global warming. ETC's report comes out as the Trump administration considers whether or not to stay party to the Paris agreement, which went into effect in 2016.
Trump has ordered Obama-era policies meant to comply with the Paris agreement be rolled back, but the White House is mulling whether or not to pull out of the agreement altogether. European countries and energy companies have been pressuring the White House to stay party to Paris.
No feedback yet