Autocratic Islamic Supreme Leader of Iran Joins with US Political Left in Calling For America to "Make Guns Illegal"
March 5th, 2018
Autocratic Islamic Supreme Leader of Iran Joins with US Political Left in Calling For America to "Make Guns Illegal"
Posted by:
Barry
Published on March 5th, 2018 @ 08:22:00 pm , using 490 words,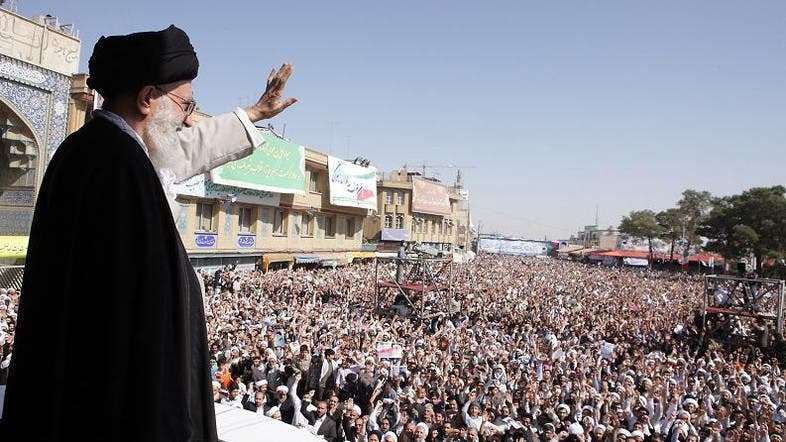 It seems the American political left is virtually always on the wrong side of history...time after time after time.
What's truly fascinating is the fact that the Ayatolla has also frequently indicated a fervent desire to "wipe America off the map" (in other words, kill all Americans) so, do you really think he's more concerned about preserving US lives or exterminating them?
The fact that Iran, the # 1 exporter of terror in the world, agrees with the American political left on gun control?
Priceless...~Refocus Notes
By Adam Kredo
Iranian Supreme Leader Ayatollah Ali Khamenei is calling on America to "make guns illegal" in light of deadly shootings that have taken place across the United States, according to comments made by the Iranian leader over the week.
Khamenei, who has instructed his government to spend billions of dollars on military hardware and ballistic missiles, lashed out at the United States over the weekend, calling on America to ban all guns in light of a series of domestic shootings.
"No one dares apply the clear solution to the promotion of guns and homicide in America.
What's the solution? It's to make guns illegal," Khamenei wrote on Twitter.
In a sweeping thread that touched on gun violence and the homicide rate in America, Khamenei criticized the U.S. "gun lobby" and called on America to ban weapons.
"In U.S., 100s are killed every week by homicide for no crime,—no reason—not at the hands of police, as US police brutality is a separate issue," the Iranian leader wrote. "The accessibility of guns leads to homicide; it's created problems for a country like the U.S., everyone admits, fears, & is concerned about it."
Khamenei also accused U.S. lawmakers of corruption and of kowtowing to the gun industry, which has lobbied against certain restrictions on firearms.
"Gun companies are so powerful that House representatives and U.S. senators don't dare pass prohibition of guns, and U.S. president doesn't dare speak out, rise against it," he wrote. "This is corruption."
"Corruption means domination of a mafia greedy for power & wealth, in a way that the big political & military system like the U.S. won't dare stand up for the prohibition of guns—which is clearly positive," the leader added. "This is due to lack of spiritual ideals, leading western societies to this point."
Khamenei's call comes on the heels of a series of protests across Iran in which dissidents took to the streets to rally against what they viewed as the Khamenei government's own corruption.
The protestors criticized Iranian leadership for spending billions of dollars it received as a result of the landmark nuclear agreement on weapons and foreign military intervention in the Middle East, including in Syria, Yemen, and elsewhere.
More from Adam Kredo at the Free Beacon
 Trump Admin Preparing to Kill Iran Nuclear Deal If Europeans Refuse to Fix Agreement
No feedback yet