The 7th Floor Group: FBI Agent's Mention of "Secret Society Group" May Refer to "Shadow Government Group" Reference in Document Release of October 2016
January 23rd, 2018
The 7th Floor Group: FBI Agent's Mention of "Secret Society Group" May Refer to "Shadow Government Group" Reference in Document Release of October 2016
Posted by:
Barry
Published on January 23rd, 2018 @ 08:44:00 pm , using 1005 words,
CRN Politics
By Barry Secrest
As American recoils and the inner beltway feigns outrage towards the mention of a "Secret Society" inside the FBI,   as revealed by corrupt and heavily biased FBI agent Peter Strzok,  the media has been abuzz about what it all may mean.
Is there really a cadre of government insiders who would be willing to institute a coup to bring down a duly elected president, based upon false information?
The answer, hinging on what we've seen thus far, is an unqualified yes, and most Americans have been witness to this odd conspiracy, ever since Trump took office.
Moreover, there has been, throughout US history, a great deal of information alluding to secret society groups inside the US government.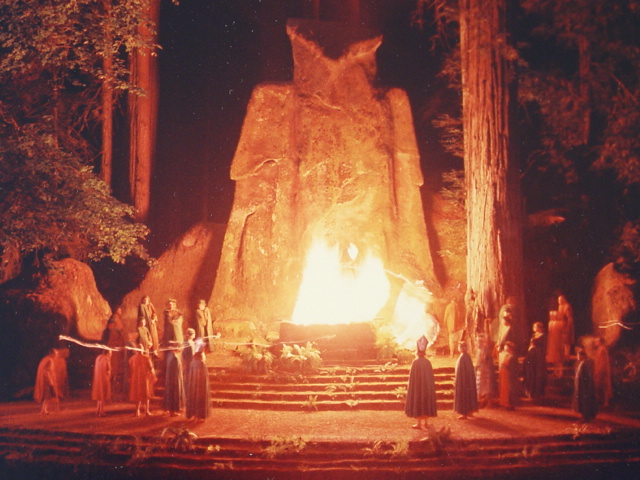 Related: 
 One of the most famous, from President John F. Kennedy in his "secret society" speech, railed at hidden powers who effectively sought to dominate the world, from the inside out:
"The very word "secrecy" is repugnant in a free and open society; and we are as a people inherently and historically opposed to secret societies, to secret oaths, and to secret proceedings.
For we are opposed around the world by a monolithic and ruthless conspiracy that relies primarily on covert means for expanding its sphere of influence--on infiltration instead of invasion, on subversion instead of elections, on intimidation instead of free choice, on guerrillas by night instead of armies by day. It is a system which has conscripted vast human and material resources into the building of a tightly knit, highly efficient machine that combines military, diplomatic, intelligence, economic, scientific and political operations.
Its preparations are concealed, not published. Its mistakes are buried, not headlined. Its dissenters are silenced, not praised. No expenditure is questioned, no rumor is printed, no secret is revealed. It conducts the Cold War, in short, with a war-time discipline no democracy would ever hope or wish to match."
So, if Kennedy, unquestionably one of the most popular presidents in US history, believed in the presence of unseen powers, with a wide array of private information at his fingertips in 1962, then why shouldn't we believe those powers exist in the present day?
According to a report from today, in the Hill:
"House Oversight Committee Chairman Trey Gowdy (R-S.C.) on Monday raised concerns that the two FBI agents who privately exchanged text messages disparaging President Trump mentioned a "secret society" shortly after the Republican candidate won the election.
Gowdy joins a chorus of Republicans who are upset over texts between FBI agent Peter Strzok and FBI lawyer Lisa Page, with some claiming they serve as proof of the bureau's bias against Trump in the probes into Russian election meddling, as well as into Hillary Clinton's use of a private email server while secretary of State.
Strzok, who spoke in openly derisive terms about Trump, served on both investigations before being removed from the Russia probe by special counsel Robert Mueller.
"The day after the election ... there is a text exchange between these two FBI agents, these supposed to be fact-centric FBI agents saying, 'Perhaps this is the first meeting of the secret society,'" Gowdy said on Fox News's "The Story with Martha MacCallum." 
"So I'm going to want to know what secret society you are talking about because you're supposed to be investigating objectively the person who just won the Electoral College," he continued.
Gowdy also pointing to his concern about their mention of an "insurance policy" in their back-and-forth during the spring of 2016, a remark that has captured Republicans' attention.
 Rep. John Ratcliffe (R-Texas), a House Judiciary Committee member, also indicated that the existence of a secret society within the government raises red flags that top officials were working against Trump. 
"We learned today about information that in the immediate aftermath of his election, there may have been a 'secret society' of folks within the Department of Justice and the FBI, to include Page and Strzok, working against him. I'm not saying that actually happened, but when folks speak in those terms, they need to come forward to explain the context," Ratcliffe said on Fox with Gowdy by his side.
 The FBI told lawmakers in a letter over the weekend that the bureau did not have a record of messages exchanged over a roughly five-month period between Strzok and Page, citing problems with the bureau's issued mobile phones.
The announcement further fueled the scrutiny of Republicans, who are calling for efforts to track down the missing messages.
Ratcliffe indicated that their disappearance appears suspicious.
 Attorney General Jeff Sessions on Monday announced the Justice Department will investigate the missing text messages, a decision that comes after he faced pressure from the White House and GOP lawmakers to look into the matter."
But, was this the only time, in the recent past, that an internal US government investigation has led to the mention of a "secret society" inside the US government?
Not exactly.
The other story, about a secret internal organization inside the US government, appeared to us from NBC news back in October of 2016, also during an investigation into the Hillary Clinton email scandal.
The report, in fact, made direct mention of an organization alluded to in government documents as "the Shadow Government."
The report in part, as follows, from NBC News:
"One revelation in the documents came from an interview with an unidentified person who suggested that Freedom of Information Act requests related to Clinton went through a group sometimes called "the Shadow Government."
"There was a powerful group of very high-ranking STATE officials that some referred to as 'The 7th Floor Group' or 'The Shadow Government.' This group met every Wednesday afternoon to discuss the FOIA process, Congressional records, and everything Clinton-related to FOIA/Congressional inquiries," the FBI's interview summary said.
"There was a powerful group of very high-ranking STATE officials that some referred to as 'The 7th Floor Group' or 'The Shadow Government.' This group met every Wednesday afternoon to discuss the FOIA process, Congressional records, and everything Clinton-related to FOIA/Congressional inquiries," the FBI's interview summary said."
Interestingly enough, neither the media not congress seemed very worried, at the time, over the prospect of an unsupervised "shadow government" or "secret society" controlling information flow illegally inside the US government.
However, could this "7th Floor Group" be the same "secret society" that Agent Strzok was referring to? The next question should revolve around who these people are and what are their aims?
But, even worse, what if we're only scratching the surface?
No feedback yet