Deep State Connected Group with CFR / Kremlin / Democrat Party Ties Caught in 'House of Cards' Scheme to Setup Trump Team
July 9th, 2017
Deep State Connected Group with CFR / Kremlin / Democrat Party Ties Caught in 'House of Cards' Scheme to Setup Trump Team
Posted by:
Barry
Published on July 9th, 2017 @ 08:12:00 pm , using 1138 words,
CRN Politics
By Barry Secrest
Recent stories that have appeared across the Traditional Left-Stream Media have been headlining various narratives seeking to establish a Russian collusion connection with Donald Trump and staff, during the 2016 election and even after.
Most of these stories have fallen by the wayside, however, one story, in particular, has been increasingly gaining at least some traction,  and this significant allegation, regarding Trump's son, Donald Trump Jr, (pictured above) revolves around a meeting which occurred with a Russian lawyer named Natalia Veselnitskaya, (pictured Below) prior to Donald Trumps nomination.
The meeting reportedly centered around a U.S. law called the Magnitsky Act which leveled sanctions/punishment against a significant number of powerful Russian oligarchs infuriating Russian Dictocrat, Vladimir Putin.
According to "The New York Times,"  the session was described as "the first confirmed private meeting between a Russian national and members of Mr. Trump's inner circle during the campaign. "It is also the first time that his son Donald J. Trump Jr. is known to have been involved in such a meeting." 
As a result, the Left-stream media has been crowing, raucously, ever since the previously unknown session came to light, that is, at least until a newer bit of evidence, introduced by Circa News, has all but taken the wind out of the media's sales.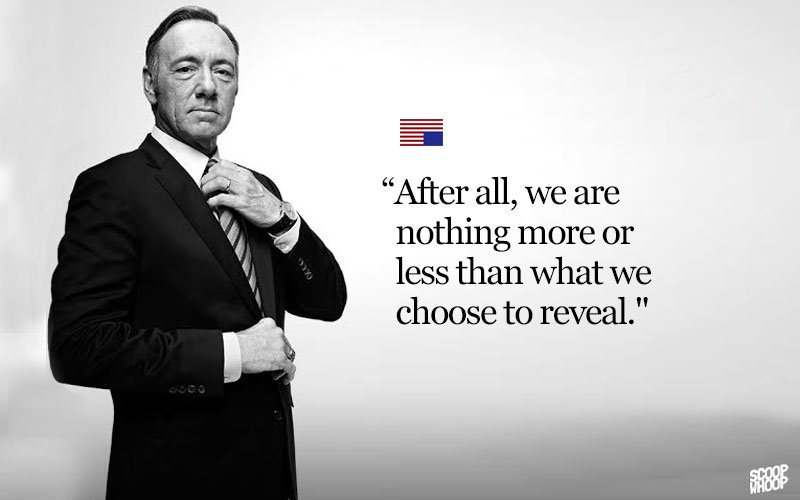 In fact, the left-stream media has, once again, been found to be culpable-by-association in a plot seemingly lifted from none other than a scheming 'House of Cards' episode, in an effort, designed from the start, to demean the Trump campaign which involved a leftist media group, already previously exposed by this website, in addition to others within the US government.
The organization, made up of former Wall Street Journal reporters, was described in an earlier article from this sight, "as a Leftist organization so secretive that its website consists of only one page containing two short paragraphs, meaning that their funding wasn't based on any sort of conventional marketing, which naturally means, therefore, that their revenue consists of more secretive, back-channel approach, into the Deep State's expanded world of disinformation."
It was FusionGPS, Circa News has confirmed, which had originally arranged the Trump, Jr. meeting with the Russian lawyer at the center  of this particular media storm, who held Kremlin ties, along with several FusionGPS founding members, at least one of which, having actually lived in Moscow, for a number of years, who also sported Kremlin ties.
However, the culpability of having arranged the Trump Jr meeting is only the start, in fact,  according to Paul Sperry of the New York Post, federal records show "a key co-founder and partner in the firm was a Hillary Clinton donor and supporter of her presidential campaign. Peter R. Fritsch, who contributed at least $1,000 to the Hillary Victory Fund and the Hillary For America campaign, Federal Election Commission data show."
"His wife also donated money to Hillary's campaign.Property records show that in June 2016, as Clinton allies bankrolled Fusion GPS, Fritsch bought a six-bedroom, five-bathroom home in Bethesda, Md., for $2.3 million. Fritsch did not respond to requests for comment. A lawyer for Fusion GPS said the firm's work is confidential."
Moreover, it was the same FusionGPS media hacks who introduced the very dirty "Trump Dossier," as allegedly arranged by none other than the FBI, in its antithetical efforts to hack the 2016 election.
Fox News earlier reported, "FusionGPS created a discredited dossier for President Trump's campaign rivals and was later used by the FBI in its probe of possible links between Trump and Russia has its own Kremlin connection, this from powerful U.S. Senator Chuck Grassley." 
As to the 'House of Cards' Setup attempt Between Trump Jr and Veselnitskaya, Circa News further reports:
"The president's legal team said Saturday they believe the entire meeting may have been part of a larger election-year opposition effort aimed at creating the appearance of improper connections between Trump family members and Russia that also included a now-discredited intelligence dossier produced by a former British intelligence agent named Christopher Steele who worked for a U.S. political firm known as Fusion GPS.
"We have learned from both our own investigation and public reports that the participants in the meeting misrepresented who they were and who they worked for," said Mark Corallo, a spokesman for President Trump's legal team.
"Specifically, we have learned that the person who sought the meeting is associated with Fusion GPS, a firm which according to public reports, was retained by Democratic operatives to develop opposition research on the President and which commissioned the phony Steele dossier. "
"These developments raise serious issues as to exactly who authorized and participated in any effort by Russian nationals to influence our election in any manner," Corallo said. 
Further muddying the water, as we last reported, FusionGPS lawyers are even now seeking to stall recent Senate Judiciary Committee Subpoenas, possibly due to the involvement of numerous notable power players in Washington, to what has, undoubtedly become what could only now be described as a far-reaching conspiracy against the Donald Trump presidency.
The conspiracy could easily involve Sen. John McCain, who, through former UK MI6 operative Christopher Steel, originally introduced the Trump dossier, Former Secretary of State Hillary Clinton, who apparently bankrolled much of the FusionGPS efforts, and George Soros, who bankrolled Hillary Clinton, in addition to other political actors who were involved in the dossier, which might seem to include:
~ The FBI- which under former Director Comey offered to pay Christopher Steele for damaging "Trump dossier"  information.
~Loretta Lynch & the US Department of Justice -  Under investigation for any                          contacts with FBI Director Andrew McCabe who was involved in communications with    Trump Dossier author Christopher  Steel
~ FBI Director Andrew McCabe- who, as stated, was involved in negotiations with                  Trump Dossier  originator  Christopher Steele
~ Sen. John McCain- Who delivered the Trump Dossier to US intelligence and                          demanded that the dossier be further investigated
At the heart of the scheme, based on information obtained thus far, oddly enough, was an impetus to derail the Trump presidency in favor of a counter-coup insurgency led by unelected "Deep State Overloads" who preside over the intelligence community while deeply in league with  powerful "Council On Foreign Relations" body of members.
These CFR members have continually sought to surrender US sovereignty, such as it is, away from the American people in favor of a central ruling tribunal of international world government kleptocrats.
The American government bureaucracy, under Obama and previous presidents, has effectively infiltrated the US government so deeply that even now, the executive branch of the US government has become partially paralyzed, despite the new leadership of  President Donald Trump.
Fortunately enough, in spite of the "Shadow Government's" heavy Democrat & traditional "dinosaur media" support, Trump appears to be slowly winning the battle through his Twitter and social media presence, and through the anti-globalist alternative/conservative media's ongoing efforts.
The core problem lies in the fact that these "Deep State" operatives appear to be blocking all efforts to make America Great Again, and the rabbit hole only deepens when the question of "why"  is meaningfully brought to bear.
No feedback yet