Trump Alarms Globalist Republicans & Job-Stealing Mexico By Considering Complete US Withdrawal From NAFTA
April 27th, 2017
Trump Alarms Globalist Republicans & Job-Stealing Mexico By Considering Complete US Withdrawal From NAFTA
Posted by:
Barry
Published on April 27th, 2017 @ 12:02:00 am , using 412 words,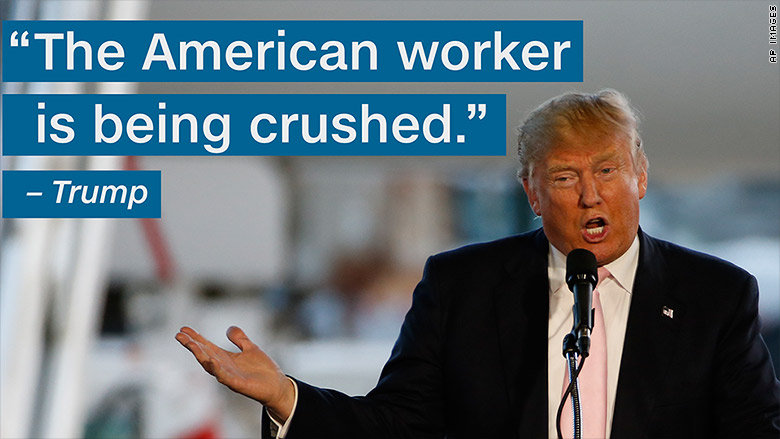 Politico
By TARA PALMERI , ADAM BEHSUDI and SEUNG MIN KIM
The Trump administration alarmed Republicans on Wednesday with its consideration of an executive order that could lead to the United States' withdrawal from NAFTA — with some lawmakers warning that such a move would be a "disaster."
A draft order has been submitted for final stages of review and could be unveiled late this week or early next, two White House officials told POLITICO. The effort, which still could change in coming days as more officials weigh in, would indicate the administration's intent to withdraw from the sweeping Clinton-era pact by triggering the timeline set forth in the deal.
The approach appears designed to extract better terms from Canada and Mexico. But it raises the possibility the Trump administration could walk away from one of the largest trade deals on the planet after having already pulled the U.S. out of the proposed Trans-Pacific Partnership, a 12-nation deal that the Obama administration saw as a way to cement American influence over Asia-Pacific trade.
"I think we'd better be careful about unintended consequences," said Senate Majority Whip John Cornyn.
President Donald Trump pledged on the campaign trail to renegotiate or otherwise withdraw from NAFTA, a trade deal signed in 1994 by former President Bill Clinton that removes tariffs and allows for free flow of goods and supplies between the North American triumvirate. Trump in recent weeks has stepped up his rhetoric against the trading partners, returning to threats he had shied away from since taking office and once again vowing to terminate the agreement altogether.
"NAFTA's been very, very bad for our country," he said in a speech last week in Kenosha, Wis. "It's been very, very bad for our companies and for our workers, and we're going to make some very big changes or we are going to get rid of NAFTA once and for all."
Peter Navarro, head of Trump's National Trade Council, drafted the executive order in close cooperation with chief White House strategist Steve Bannon. The order was submitted this week to the staff secretary for the final stages of review, according to one of the White House officials.
The draft executive order could be a hardball negotiating tactic intended to pressure Mexico and Canada to come to the table to renegotiate NAFTA and make concessions that are more to Trump's liking. But once Trump sets the withdrawal process in motion, the prospects of the U.S. turning its back on two of its most important trade partners suddenly become real.
No feedback yet