September 10th, 2017
Posted by:
Barry
Published on September 10th, 2017 @ 09:19:00 pm , using 398 words,



The first thing to remember is the fact that there is no measurable difference between ISIS and Al Qaeda, in that ISIS was renamed from the former group known as "Al Qaeda in Iraq."
Both are heavily associated with the Muslim Brotherhood.....
CRN Politics
By Barry Secrest
It reads almost as a roadmap of recent world history and yet it's well beyond difficult to fathom who seems to be following the architecture more closely; Obama and the globalists or Al Qaeda?
While researching a current article dealing with the timeline of events leading up to a worldwide assault on the West by Islam, one unassuming link led to a discovery that seems to have become lost in the modern day.
The plan reads as "Al Qaeda's seven-step strategy to 2020" and so far it's remarkably accurate. 
The plan reportedly came directly from none other than Osama Bin Laden and was established even before the 9/11 attacks.
The question, as both the Bush and Obama regimes, have, remarkably, stumbled right through the preordained steps, becomes who gave the plans to Bin laden? 
Published by 

Abdel Bari Atwan

, in 1996, and mostly forgotten, a read through of the stages of conflict from the late Bin Laden himself, leaves one with a well-defined series of goosebumps.
Remarkably, this bit of chilling knowledge is not at all well known in the west and contains few references within the western world, at present:
Obama Bin Laden's 1996 plans to establish a super-caliphate leading to Armageddon
Stage 1 - Provoke the US into attacking the Mideast where the Islamists can fight the infidels more readily
Stage 2- The Muslim Umma awake from their slumber, arm themselves, and begin a jihad against all of the foreign invaders
Stage 3- The conflict expands throughout all the region. A triangle of Jihad Terror is formed between Iraq, Syria, and Jordan.
Stage 4-  Al Qaeda becomes a global network transcending national boundaries as a new set of ideological precepts is formed.
Stage 5- The US, fighting on far too many fronts, becomes economically strained causing a crash into bankruptcy as economic meltdown ensues.
Stage 6- An overthrow of Arab dictators is completed and an Islamic super-caliphate is formed encompassing the entire region.
Stage 7- A  clash of Civilizations ensues forcing a mighty apocalyptic battle between the Crusaders (Christians of the West) and the Islamists which is eventually won by Islam, at least according to Islamic prophecy, allowing a global caliphate to be established.
The Book of Revelation, in the Christian Bible, seems to allude to the same step of events , however,  the Bible indicates that the battle will be won by forces as led by Christ, ushering in a bold new era.
September 6th, 2017
Posted by:
Barry
Published on September 6th, 2017 @ 06:23:00 pm , using 413 words,
August 27th, 2017
Posted by:
Barry
Published on August 27th, 2017 @ 08:30:00 pm , using 591 words,
Growing tension between Trump, a Pro-USA Nationalist, and Cohn, a Progressive Globalist, is casting doubt that Trump will end up naming Cohn to replace Federal Reserve chief Janet Yellen, whose term expires early next year.....
Most Conservatives remain mystified as to why Trump named him as a part of his government...
~Refocus Notes
Newsmax
By Sandy Fitzgerald 
President Donald Trump was privately furious that National Economic Council Director Gary Cohn publicly flogged his reaction to the violent Charlottesville, Virginia protests in a magazine article, but Cohn's public complaints were also aired loudly during a dinner with friends in New York City this week as well, according to a new report.
On Wednesday, two days before The Financial Times published its interview with Cohn over Trump's Charlottesville comments, the president's key economic adviser was overheard during a dinner with friends on Long Island, in a voice loud enough to be heard by other diners, complaining about Trump, a source familiar with the dinner told The Washington Post. 
During the dinner, held at a restaurant called the Frisky Oyster, Cohn said he has to be careful not to give the president too much advance notice about his ideas. The former Goldman-Sachs banker said if he gives Trump too much lead time, the president could hinder planning by disclosing information too soon.
Meanwhile, in his interview with The Financial Times, Cohn, a Jewish-American and president of Goldman Sachs before being tapped to head the White House National Economic Council, sharply criticized Trump's Charlottesville "both sides" comments, telling the publication "citizens standing up for equality and freedom can never be equated with white supremacists, neo-Nazis, and the KKK."
Cohn also called on the administration to "do better in consistently and unequivocally condemning these groups," and said that he'd faced "enormous pressure" to resign after the Charlottesville comments.
The comments marked the first time a member of Trump's inner circle condemned his actions publicly, notes The Post, but Cohn has been known to block proposals made by former chief strategist Stephen Bannon and others who have aligned with Trump's nationalist leanings. Instead, he often allies himself with Trump's daughter, Ivanka and her husband, senior advisor Jared Kushner.
Trump allies who want to undermine Cohn were happy about his interview, hoping that it would widen a rift between the president and his key economic adviser.
However, Trump is planning to begin his push in earnest next week for tax code reform, and Cohn and his team are central in designing the administration's strategy and a $1 trillion infrastructure plan, notes The Post.
Cohn, who was with Trump on stage during his Charlottesville remarks, told friends in New York and the White House that he was not going to remain quiet about the comments.
He also drafted a resignation letter, but neither signed it or discussed it with the president, a source said.
However, Cohn told The Financial Times that he is "reluctant" to resign as he wants to fulfill his duties to the United States.
Treasury Secretary Steven Mnuchin, who is also Jewish, has resisted calls to resign over Charlottesville and commented at Friday's White House press briefing that he would not resign. Mnuchin added that Cohn is also "committed to being here."
The growing tension between Trump and Cohn is casting doubt that Trump will end up naming Cohn to replace Federal Reserve chief Janet Yellen, whose term expires early next year.
Alan Blinder, a former Fed vice chairman, told The Post he does not think Cohn is the front-runner to head the Fed anymore, even though Cohn does support Trump's call to roll back banking regulations.
August 23rd, 2017
Posted by:
Barry
Published on August 23rd, 2017 @ 06:39:00 pm , using 550 words,
Anyone else notice that No one ever needs to go around constantly reminding everyone else that "Christianity is a religion of peace?' ~Barry
I was just in the grocery store and the gent next to me at the Chanterelle Bin sneezed. I said "Gesundheit." He called me a Nazi. I said "God Bless You."
He called me a Christian Terrorist.
I said "You just sneezed."
He called me an Asshat Literalist.
I ran out of the store.~Dennis Miller
Join host Barry Secrest and ex-DOS Operative Lee Daniel as they discuss an ever-expanding caseload of governmental oddities, politics, prophecy, & The New World Order–all from an entertaining, cutting edge, Conservative perspective.  
"The one mantra you'll never hear from the political Left is the slogan "Taking our Country Back" because, clearly, they don't want their country to be great nor do they  want their country to be America" ~ Barry
Connections: Globalism + Fascist Communism + New Religion = New World Order
McConnell Responds but doesn't deny NYT "Trump Feud" Article: "We Are Working To Prevent A U.S. Default"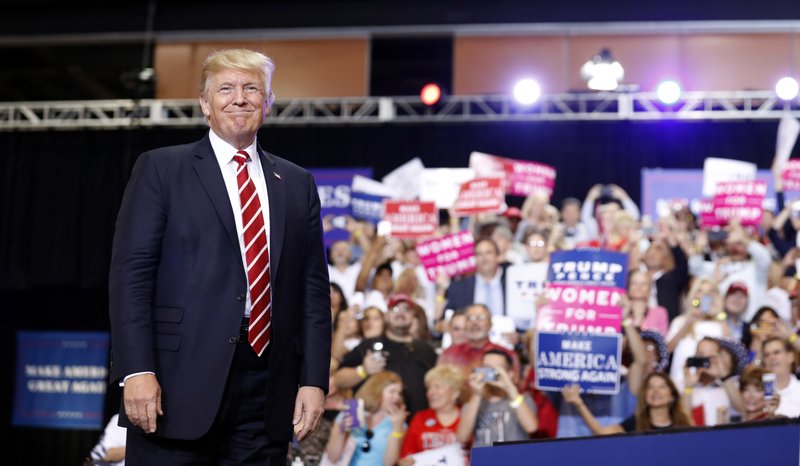 United Nations Issues Rare "Early Warning" - Signals Potential Civil Conflict In America
How Stupid is the Progressive Left?  "Wow!! Base Not Impacted By Bannon's Absence!"…
 Former Nazi and Democrat Donor George Soros Now Connected to Every Major Protest Since November Election
PARANOID ANDROID