Faux-Conservative-Globalist Michael Gerson To Head Newly Recycled PBS Show Modeled on "Firing Line" Titled "In Principle"
February 28th, 2018
Faux-Conservative-Globalist Michael Gerson To Head Newly Recycled PBS Show Modeled on "Firing Line" Titled "In Principle"
Posted by:
Barry
Published on February 28th, 2018 @ 09:04:00 pm , using 617 words,
Yeah, Michael Gerson..that's him, alright...ugh
CRN Politics
By Barry Secrest
The AP is reporting that the liberally biased publically-funded network, PBS, will be reinstituting William F. Buckley's trail-blazing political show, "Firing Line," to be headed by faux-conservative opiner Michael Gerson, who writes for the Washington Post.
Now, there's a laugher.
Gerson, you will note, is about as conservative as Barack Obama, only with Hillary Clinton's passion...if you get my drift.
In fact, putting Michael Gerson in charge of a conservative TV opinion show makes about as much sense as placing Lucifer, himself,  at the head of the Southern Baptist theological seminary--not exactly the best choice by any stretch of the imagination.
Gerson, it should be noted, has proven himself to be effectively and definitively wrong, in just about every Washington Post column he's ever written, and we've kindly included some  of our early rebuttal examples: 
Invasion of the Liberty Snatchers: A Rebuttal to Michael Gerson's "Invasion of Artificial Outrage"
The Conservative Rebuttal To Moderately Michael Gerson's "Surprised At Freedom" Column: The Rinoplasty Refutation
And, if that's not enough, here are a few of his more notorious examples in the older stuff category...just to show you how wrong he can historically be --you just can't make this stuff up:
Why The Tea Party Is Toxic For The GOP
The Childish Political Thought Of The Tea Party
Christine O'Donnell's Misconceptions Of The Constitution
Will The Tea Party Shift American Foreign Policy?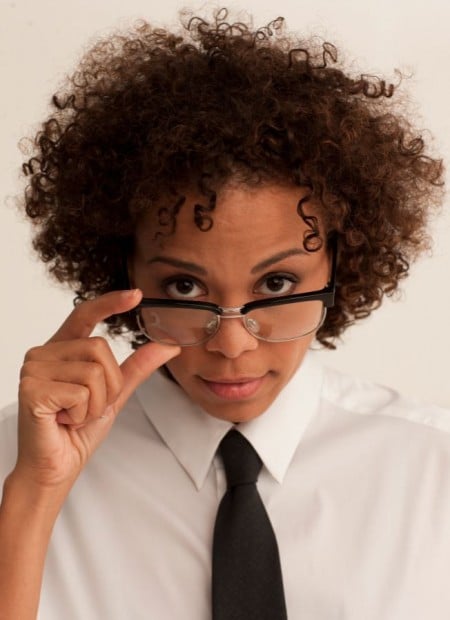 But, at least they have respectably Conservative Amy Holmes riding shotgun, we shall see...
Below is the story from the AP:
"NEW YORK (AP) — Columnist Michael Gerson and commentator Amy Holmes are teaming to start a conservative-oriented talk show on PBS that takes its cue from William F. Buckley's "Firing Line," which aired from 1966 to 1999.
The new show, "In Principle," will air Friday nights starting April 13. PBS will decide after an eight-week run whether to continue.
The hosts plan to interview two guests each show, hoping for an in-depth discussion on issues and their formative political experiences. No guests have been announced yet, but Gerson said he'd like to discuss issues like race, gun control and whether conservatism is the right message for the working class. 
"I find when I go around the country that there is actually a hunger for serious, civil dialogue as an alternative to the bitterness of our civic discourse," Gerson said.
Gerson is known to the PBS audience as a frequent guest on "NewsHour." Holmes worked on MSNBC and on Glenn Beck's media company, The Blaze.
Although the show is beginning at a time of Republican dominance in both the White House and Congress, Gerson has often found himself at odds with President Donald Trump. He said Holmes more often takes the president's side or acts as the "anti-anti-Trump."
"I think the Trump era has been a very difficult time for traditional conservative discourse," he said. "I think a lot of institutions and places have been co-opted in this era. I view conservatism not only as a belief but a state of mind, a respect for tradition but also a respect for facts." 
At the same time, Trump began to have political success because neither party was addressing the economic concerns of working-class Americans, he said.
The show will originate from PBS' WETA-TV studio outside of Washington. The chief programming executive at WETA, Dalton Delan, will be executive producer.
"We need a place where we can have thoughtful, reasonable, in-depth conversations about politics, policy, culture — you name it — where we're really talking to each other instead of shouting at each other," Holmes said. She said she wanted viewers to feel like they spent their time wisely and learned something in the process."
No feedback yet