NFL Players Taking Knee to US Flag On Inequality? Black NFL Players Average Pay Twice That of Non-Black Players & 30 Times Average US Family
September 24th, 2017
NFL Players Taking Knee to US Flag On Inequality? Black NFL Players Average Pay Twice That of Non-Black Players & 30 Times Average US Family
Posted by:
Barry
Published on September 24th, 2017 @ 07:31:00 pm , using 645 words,
CRN Culture
By Barry Secrest
The irony is such that it could be sliced with a knife and fed to the world's hungry for months on end.
Those jets ain't flying over in protest.....but in national approbation to adoring Fans.
Many NFL players, now, seem more intent upon branding & politicizing their striking disrespect for both country and fan than actually playing the game.
By taking a knee and exemplifying their malformed personal angst as prejudiced by the specter of phantom inequality, these overpaid NFL dunsicles have not yet deduced a connection between bank account and unpatriotic political disposition, to a patriotic fan base, however, they soon will.
It's the same hypocrisy trotted out by hundreds of multi-millionaire politicians year in and year out, which most people barely notice, these days, of course, with the undeniable exception of America's collegiately indoctrinated younglings, who in their resounding naivete, just don't seem to know any better.
Even worse, the elitist NFL commissioner, Roger Goodell, in his comments directed towards Trump, actually stated that the President was "divisive" and showed a "lack of respect for the NFL," as if the sports organization should be in the same realm of sacred respect as America.
Seriously?
Sorry Mr. Goodell, but that dog just won't hunt, moreover, Goodell's sanctimonious mindset for the NFL does indeeed showcase the current state of snowflake escapism being exemplified by the fantasy world  that so many folks live in.
So, without further ado, here are the numbers as braced by race & income, which the NFL players seem so somnambulantly  enamored of:
~ The annual salary of all NFL Players totals about $5.56 Billion in NFL pay per year based on the most recent numbers readily available.
~ Of those NFL players, about 70% are black.
~ There are a total of approximately 1,696 players in the NFL.
~ This means that out of 1,696 players, 1,187 are black, and their total NFL pay amounts to about $3.85  Billion per year
~ Therefore, the total non-black player pay is only about $1.6 billion per year
~This ultimately means that the total number of black NFL players make well over double that of all other non-black NFL players
~ In fact, if all NFL players were presented  as a nation, their combined pay annually, would rank them higher in wealth than 43 other nations, in gross domestic product.
~ Could someone please point out where the inequality for blacks might be found?
~ Meanwhile, in the real world, the annual income for an average American family is about $55,516 per year
~ This means that each NFL player, annually, makes more than almost 30 times the average American family makes each year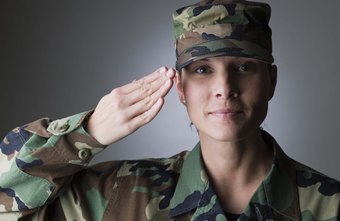 ~ But, even more, telling might be the fact that the average US soldier, who is willing to give up his or her life on behalf of the US flag and what it means, makes about $ 30,000 per year.
~ This means that the average NFL player makes more than 50 times that of the average US soldier
~ Therefore, while the one, suffused with character, who makes fifty times less is willing to pay the ultimate price in love of a flag that has become symbolic of freedom and liberty throughout the world, the NFL Player, who in many cases lives like a king, trots out the false imprimatur of hypocritical inequality in the form of willfully disrespecting a flag that has made it possible for him to be wealthy beyond the dreams of avarice, in a show of self-placating drama.
~ The rest of the story, ironically, revolves around the fact that the average American family making $55,500 per year, would do just fine without ever watching that kneeling NFL player trot out his role on the field for everyone else who's watching to see, however, that same NFL player would be relatively penniless, without the average American family to support him, year in and year out and therein lies the rub....and the rubric.
RELATED:
 
No feedback yet