A Globalist Manifesto: The Advent of A Completely Radicalized One-World Democrat Party
May 8th, 2017
A Globalist Manifesto: The Advent of A Completely Radicalized One-World Democrat Party
Posted by:
Barry
Published on May 8th, 2017 @ 06:42:00 pm , using 2067 words,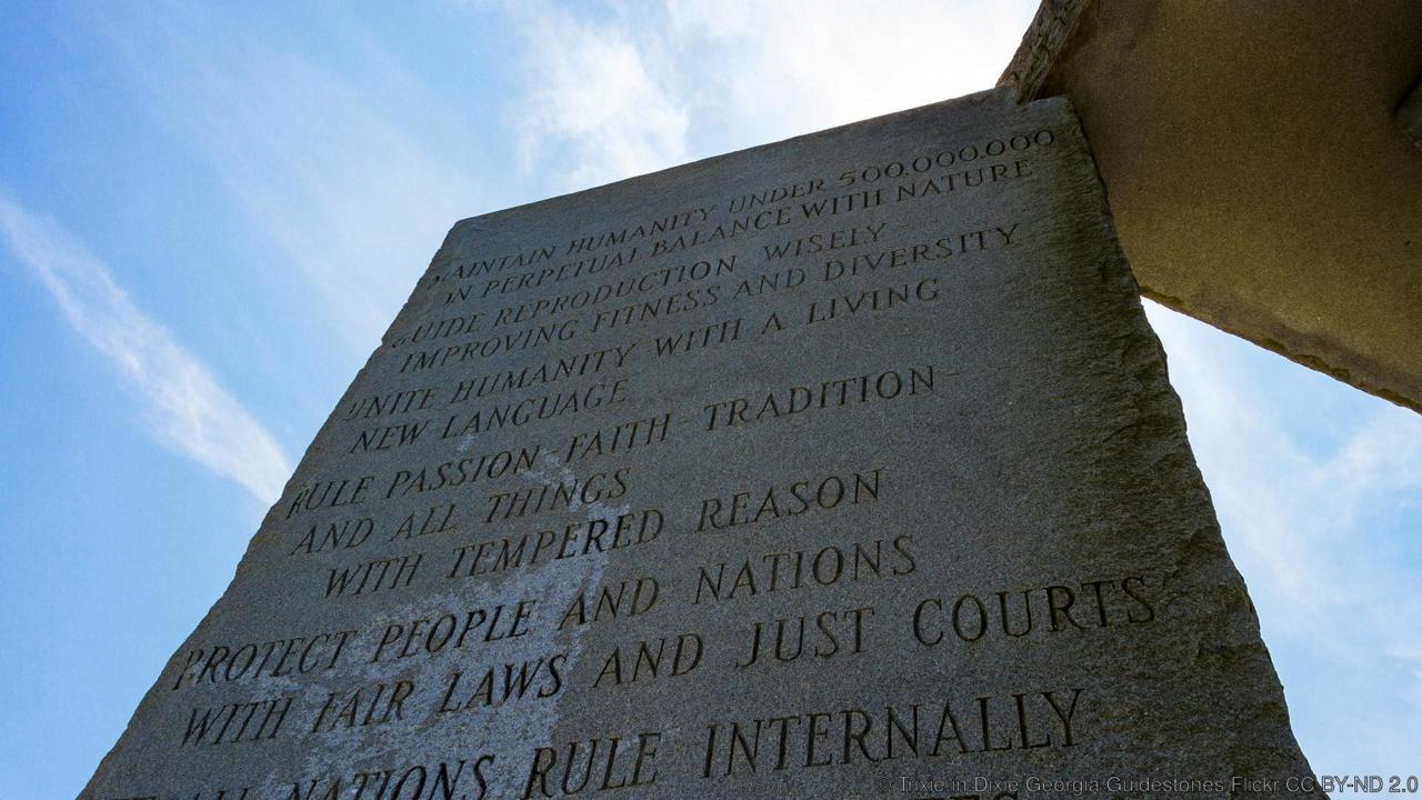 "The manifest necessity for some collective world control to eliminate warfare and the less generally admitted necessity for a collective control of the economic and biological life of mankind, are aspects of one and the same process." He proposes that this be accomplished through "universal law" and propaganda (or education)."

  ~ From HG Wells, "The New World Order," written in 1940
CRN Politics
By Barry Secrest
We saw the strange beginnings to the current political reality back during Obama's first few years in office. 
The often bizarre policy movements, the ostracization of formerly conservative-Democrat stars, the abrupt exodus of all the remaining left-wing conservatives and moderates from the Democratic side of congress--even the hard-to-starboard (Extreme Left) maneuvering of the mainstream media.
Something very odd had taken place, especially in the last years of Bush and those first few years of Obama's ascendancy. Maybe its impetus can be found in the events associated with 9/11, and the ensuingly endless wars.
However, it was to become more an extermination than evacuation within the left-wing of US politics. In fact, it had gotten so horrid that it sparked a groundswell US political movement known as the Tea Party, that has, today, almost completely destroyed the Democrat party, while becoming a hardened facet of the conservative groundswell.
Back in those days, they laughed about this new conservative movement--they're not laughing now.
But, even more bizarre, might be the fact that this strange new progressive paradigm had also taken hold of at least part of the Republican party, and that hold, while tenuous, maintains a least a partial grip on the GOP leadership, of today.
A Complete Party Takeover
Point-in-fact, most individuals, now, stare at you in odd wonder if you bring up the prospect of a politically active conservative democrat as if you might have some bizarre specter peering over your left shoulder.
Oddly enough, despite the ongoing deprivations of the Democrat party, rather than moderating their disastrous approach, they are becoming even more radicalized, today, and it continues to grow worse. 
Before we knew it, after 2012, virtually every single remnant of the old Democrat party was for the better part either gone or transformed; and their replacements were more in the mold of rabid progressivism rather than liberal Democratism; they have infested almost the entire Democrat party and they may not be done yet.
The only problem being, now, their party is in all but its death throes, and yet blinded by their cult-like faith, they stubbornly fail to see their resounding weirdness. Still, they stagger forward like zombies, clinging to some murky prize that cannot be given voice.
In full retrospect, one man stands at the apex of the decimation, the destroyer, his name is George Soros.
Soros, the Left's titular leader and billionaire anti-hero, thrills in his own personal specialty of destruction, and is well beyond expert at it, but alas, the man appears to know less than nothing about building, at least not beyond the interests of his own pocketbook.  
Soros, the Democrat's pro-Islamic architect of destruction, by the way, turned out to be the Republican establishment's stipend of hollowed-out victory, in spite of their not completely dissimilar goals.  But, the GOP establishment-distrusting American traditionalist movement, in the midst of this political upheaval, also saw its opportunity and furiously seized it.
If Soros was the demolitionist, then the Conservatives would emplace a builder; tired of the constant betrayals, the traditionalists selected their own champion from completely outside of the GOP political establishment.
It was the right move.
It worked
Promising the end of conservative American traditionalism for all time, Soros thought to wield a radical New Age movement of "Government-as-God" in his final transformation of America, as initiated by his rather precocious understudy, Barack Obama, who unexpectantly ran headlong into the Tea Party movement's takeover of Congress.
A delay that could be corrected, in Soros' next flourish.
However, as Soros moved his Queen into the final position of checkmate, for America, the poorly executed play would end up delivering his ultimate undoing; you see, while Soros had thought that his political playing piece would lose the popular vote but win the electoral college, the exact opposite would actually end up happening.
Soros in an August 2016 interview
Indeed, the ongoing admonition that Clinton had no actual political message for the American people wasn't exactly factual then, and it certainly isn't now. Clinton had a really big plan that simply could not be communicated for fear that her true message would have completely decimated the entire campaign.
When Soros, in late 2016, finally peered into the fired altars of his scorched-earth wicker-man agenda, hoping to see the charred and final remains of conservative American traditionalism, there stood instead his worst nightmare, the anti-Obama, almost completely untouched and ready for action.
Donald Trump emerged unscathed by Soros' unholy sorcerer's fire like an angry bull in a China Shop and started toppling and smashing almost every single political idol of the left, he could find. From the EPA to the judiciary, to iron-cladding the 1st and 2nd amendments, the sound of crushed and broken left-wing intentions has been almost deafening (and endlessly entertaining) at the same time.
Oh, they'll certainly fight back, on all the many fronts, but their concerted rejection of protecting America's most basic sovereignties will only expose their truest designs, to the American people, even further.
The true liberals remaining (not the progressives) have been forced to either move into stealth mode or proclaim fealty to a radical new fundamentalist approach regarding all things government & the planet. It's either all the radical way or the highway, and since the time of Trump's  inauguration, an even stranger paradigm has finally begun to step out of the Democrat-aligned shadows.
A Globalist Manifesto
Soros, now, completely defeated and nearing the end of his time here on Earth, at age 86, remains furious and has decided that he will get even with both the Conservatives and Trump if it's the last thing that he might accomplish, at least while above ground.
Soros, enraged, has gone nuclear in his politics, and the Dems are following suit. Soros has reiterated his movement against anyone standing in the way of a progressive open borders,anti-patriotic agenda, by funding the ultra-fascist Antifa movement, fueled by the twin evils of Mammon and pure rage.
Their manufactured God(s), a be-all-end-all government controlling everything, much like the fabled golden idol, must be knelt to and worshiped, on a continual basis, at least as they see it. But, unfortunately, their deity had been, at least momentarily, absconded by the worse kind of heretic, in President Donald Trump.
Trump is, for all intents and purposes, the beast of their anti-apocalypse; an anti-progressive Christian who loves Israel while swearing to uphold the basic tenets of both Christianity and the Constitution while taming government back down into a controlled interest of the people, rather than a semi-benevolent dictator of all the many things, in the Soros mold.
Moreover, It's difficult to label Trump a fascist dictator as he actively abdicates certain powers back to the individual states, where it belongs. The new president, as it turns out, is a master of decentralization, in the Jackson mold, and that's certainly not by any accident.
Meanwhile, a shocked and angry but now cuckolded GOP leadership can, today, only look on in fascinated misery; but they can do little, out in the open, beyond grimacing in debased defeat. That is, at least, until the occasion of the next transnational legislative moment, eventually comes along.  
Trump, it could be seen, is either a new direction for America or at least a well-needed pause for the inevitability of what may eventually be coming, if America's traditional precepts are not brought powerfully back into the forefront.
The US, at least as the world has come to know her for the last quarter millennia, will be no more, if the current paradigm of indoctrination is not completely corrected, and quickly.
But, the penultimate question becomes, is it too late? Trump doesn't seem to think so.
Despite all of this, sadly enough, most mainstream political pundits still fail to recognize what is now actually happening; they ignore both the new divisions and the old evacuations while chalking it up to liberal divisiveness, but, what if all the conventional answers are no longer viable?
This new paradigm, manifest Globalism, is, in fact, the new age belief system that has infected the Democrat party and transformed it into what many believe is an immeasurably unreal political entity, drowning within its own heavily flawed grandeur-agist presumptions that flow from parts virtually unknown, at least to those who remain completely unschooled in such things.
 A New Science
They, the social justice warriors of Soros and his political minions, call it Globalization, their detractors call it Globalism, and while they couch their overall sentiments as gravitating towards what could only be termed as a multicultural One-World society, they've become the indoctrinated victims of a movement that seeks far more than merely an all-encompassing centralized society.
The cult of Globalism's first commandment requires adherence within the belief system of Climate Change, from there, all other tenets of the faith align intrinsically towards each of the all-encompassing precepts. 
The canon of Climate Change requires a fundamental change to all of the planet's economic systems in order to control the unholy gas that is carbon dioxide, which is, ironically, the breath of all planetary plant life, providing sustenance to all the various organisms on earth. 
Carbon dioxide is, to the climate change movement, as sin is to the protestant movement, and carbon dioxide, while impossible to completely eliminate, must needs be controlled, to avoid the planet's being engulfed in the flames of industry's immorality.
A Jehovah's Witness Pamphlet from 2014
 An All-Encompassing Government
But, climate change is only a precept largely for the naive communist allegories of the proletariat and the bourgeoisie;  next, we have the basic precepts for the planetary power-players, those who must be convinced that all war and conflict are a result of political divisiveness and lack of multicultural engagement.
Therefore, putting an end to the sovereignty of individual governments by virtue of heavily concealed trade laws and divergent cultural traditions, while eventually either destroying or seizing all weapons of mass destruction,  will result, they say, in a one-world authority that will benevolently mediate and control nearly every population center at every corner of the Earth.
In order to avoid all future conflict, they further indicate, requires a New World Order system with a controlling centralized authority and a new, more socially just economic system, by which the world will live in the grandest of utopian contentments.
This, they assert, will put an end to wars and all the historical pretexts for a planet everlastingly enshrouded within the miseries of perpetual conflict.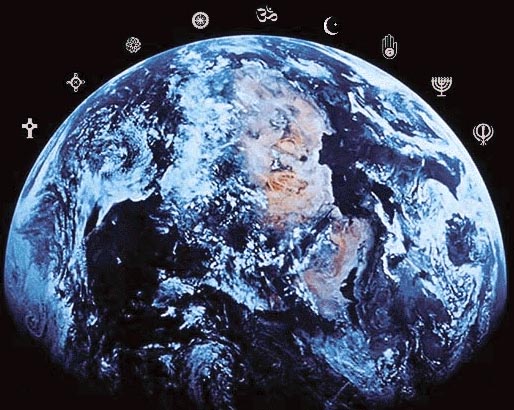 A One-World Religion
Due to the deprivations of conflict within each of the world's various faiths, their goal is a new ecumenical movement which must be engendered in order to dissolve and absorb all the world's faiths into one vast new age belief system.
Much like Islam, this one-world religion will borrow various spiritual elements from each of the world's major religions, while also mixing in certain platitudes which will include the omnipotent ingredient of systemic government and approved science, into the new matrix.
Those who reject this new religion of peace will likely be dealt with in a progressive array of reconditionings at best, however, with the various assaults we've seen on those who reject this new age awakening taking place in the various domains of progressivity, it shouldn't be difficult to imagine how that could ultimately play out.
A One-World Society
Each of the above precepts, in addition to quite a few many others, within this multicultural conflation, will result in the final revisioning necessary for the world to receive the illuminated manifestation of what they will refer to as the one true light, in all the universe, that the planet, as it turns out, certainly has not been waiting for, but will get, nonetheless.
It will be a tyrannical omniverse for a completely recycled human condition.
And, while it's difficult to presume the timetable for all of the moving parts to coincide, it seems well beyond clear that for the better part of the entire planet, we are seeing the birth pains; it is well on its calamitous way, but will our America somehow become subdued to this age-old revenant?
Make no mistake, we are witnessing its inimical advent, right here, and right now.
No feedback yet