Return of the Kenyan: Obama Setting up Third World-Style Shadow Regime as Anti-Trump Co-Agitating Mwathi
February 12th, 2017
Return of the Kenyan: Obama Setting up Third World-Style Shadow Regime as Anti-Trump Co-Agitating Mwathi
Posted by:
Barry
Published on February 12th, 2017 @ 08:16:00 pm , using 2017 words,
noun
1.

 The title Mwathani or Mwathi (the greatest ruler) comes from the Kikuyu word 

gwatha

 meaning to rule or reign with authority
Well, since the mainstream media can report all manner of questionable things about Trump, including verifiable lies, why don't we hit upon the politically incorrect truth that drives the rioting progressive left & the media, absolutely even further insane?
Just call Obama "the Kenyan" that he is, from now on, and watch the snowflakes meltdown, impressively; besides, it remains the truth, based on the unaltered historical record.
Meanwhile, the following report outlines what Mwathi Obama's been up to, of late.....
Conservative Refocus
By Barry Secrest
First question; how many "shadow governments" does America truly need?
In the 3rd world nation of Kenya, the foreign ground where the Obama's much, much, earlier, had asserted that the now former president was born, there continues to be much trouble brewing in the president's originally designated homeland.
It was a fact, Left Behind, as soon as the Obama's recognized this abutment to their own desired pinnacle of power.
And as the New York Post is reporting, Obama was not at all satisfied with a mere eight years:
"When former President Barack Obama said he was "heartened" by anti-Trump protests, he was sending a message of approval to his troops. Troops? Yes, Obama has an army of agitators — numbering more than 30,000 — who will fight his Republican successor at every turn of his historic presidency. And Obama will command them from a bunker less than two miles from the White House."
Meanwhile, the government of Kenya continually teeters, with the factors of chaos, mayhem, and loss of life ruling the day, due to the same troubles that routinely manifest in 3rd-world banana republics, planet-wide, that was before Obama burst onto the scene, in our own increasingly threatened America.
The New York Post, further reports:
"Obama isn't just staying behind in Washington. He's working behind the scenes to set up what will effectively be a shadow government to not only protect his threatened legacy but to sabotage the incoming administration and its popular "America First" agenda."
Well, as they always say, you can take the boy out of Kenya but you can't take the Kenya out of the boy.
But then, there's also the failed stylings of the mixed-market Socialist governments (bordering on marxism) that appear to be all the rage across the planet, today, despite the touchstone of extreme debt, that seems to be the hallmark of Keynesianism; a failed central government command-and-control autocratic system, that Obama still clings to, and dearly.
Overall, the problem in Kenya is a failure of disciplined leadership due to an abysmal national character added to a lust for power and control that devours all else. Not the least of which is the utter disregard for human life, in deference to a centralized need for authority; it's the people's penultimate emulation of their own failed leadership.
More and more, this appears to be where Obama ultimately falls, as we are only now learning of the width and breadth of his own Kenyan-style lust for illegitimate power over our own government.
In evidence, back to the New York Post, we learn that Obama has taken control of his own shadow army, to move his counter-agenda, forward:
"Far from sulking, OFA activists helped organize anti-Trump marches across US cities, some of which turned into riots. After Trump issued a temporary ban on immigration from seven terror-prone Muslim nations, the demonstrators jammed airports, chanting: "No ban, no wall, a sanctuary for all!" "Run by old Obama aides and campaign workers, federal tax records show "nonpartisan" OFA marshals 32,525 volunteers nationwide.
Registered as a 501(c)(4), it doesn't have to disclose its donors, but they've been generous. OFA has raised more than $40 million in contributions and grants since evolving from Obama's campaign organization Obama for America in 2013."
The question for America, within her political divisions, going forward, is whether we find a way to allow our historical civil discourse to take precedent, or whether we de-evolve into the 2nd and then, 3rd world nation, that Obama seemed to be continually yearning for, within his ongoing shadow management of the decline.
Obama's boss, & mentor, globalist George Soros, as the man without a country, and a traitor to his Jewish people, calls Trump a "dictator while continually urging any who will listen that Trump will fail, although, it should be noted, that the only thing that criminally-convicted Soros tends to get right, is how to bring down a nation's currency at maximum damage to its victims  and maximum profit, to himself.
Sigh, Such a nice ex-Nazi, isn't he?
But as the neo-fascist Progressive-left continues it riotous activity, while insistently referring to Trump as a Hitler-like leader, it pays to know who treated the people of Israel like an enemy, while constantly apologizing for Islam, as president, and that was not Donald Trump.
In fact, both Soros and Obama are summarily guilty of trying to establish Islam inside of America, at any and all costs, and one of the best ways to do that was to flood America with the Mideast practitioners of Islam, on the one hand, while going after anybody that disagreed with their agenda, on the other.
Outed by the group "DCLeaks," Obama's mentor, Soros was proven to have been at least one of the major shadowy figures behind a worldwide effort aimed at battling against any and all criticism of Islam, including the ad hominem persecution & attack of individual critics of Islam.  The same evidence also revealed the engendering of a highly complicit media, owned primarily by global interests,  who were taking part in the ruse.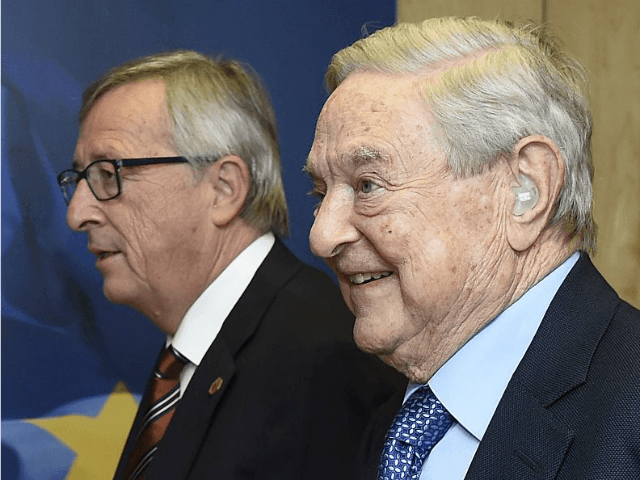 The leaks further reveal that Soros, a principle backer of both Hillary Clinton & Barack Obama, actually funded the left-wing political group "Demos"   to design software which would root out, target, and then attack any individual or group who either questioned or criticized the religion of both Islam and radical Islamists, via social media. 
Those revelations also reveal that "Demos," which conversely promotes itself as an enlightened enabler of multi-cultural diversity and Democracy, was in fact, a radical group seeking to flush out and isolate any who question the religion of Islam and the resulting downward spiral of cultures infected by the plague of Islamism.
Soros, it should be noted, has been integral in fueling the protests and riots that took place before, during, and after Trump's presidential campaign, and, Soros also heavily funds the racist group known as "Black Lives Matter."
Soros, after pushing the Islamic invasion of Europe, now standing before the global elites in Davos, had this to say of Trump, according to the BBC:
"An imposter, a [political] conman and a would-be dictator," is the verdict of billionaire investor George Soros on Donald Trump. Speaking to a packed audience at his annual dinner at the World Economic Forum in Davos,  Soros said he was confident Trump's powers would be limited by Congress. "He won't be able to get away [with being a dictator]," he added."
Moreover, as we move from Obama's mentor back to Obama, himself, it's an established fact, among inner-beltway circles, that one of the main reasons former presidents don't interfere with their successor-presidents relates to the constitutional need for a smooth transition of power, between governments.
Apparently, a thing that Obama cares nothing about, and why are we not surprised?
But, there is a second and perhaps even more fundamental reason, that the Kenyan, Obama, should worry, and it involves  the fact that it doesn't take very long at all for the successor president to find out where all of the former president's bodies are buried, and in Obama's case, there are most definitely quite a few, from all we've learned.
That should be reason enough for Obama to fade quietly into the night, and yet, Obama seems to think that he resides under a charmed existence, and maybe he has, at least up to this point, but when will his luck run out?
Again, according to the NY Post, Obama will be just around the corner from Trump, simultaneously emulating the Trumpster's new wall:
"Obama will be overseeing it all from a shadow White House located within two miles of Trump. It features a mansion, which he's fortifying with the construction of a tall brick perimeter, and a nearby taxpayer-funded office with his own chief of staff and press secretary. Michelle Obama will also open an office there, along with the Obama Foundation."
So, what, exactly, is up?
First. the progressive left appears to be zeroing in Trump's presidency, characterizing Trump as a dictator-like leader in the form of Hitler. The second involves impeaching Trump. This, in fact, has been the penultimate end-game of the left, even before Trump was inaugurated into office.
Even National Public Radio has been pushing this particular agenda, from the start, as they've moved from one story into another hinting at Trump's Hitler-like qualities, despite the fact that these arguments amount to absolute nonsense.
Hitler was a National Socialist of the left, who despised capitalism and hated the Jews, while Trump, as we can all see, it a patriotic leader of the constitutional right, who loves capitalism and admires the nation of Israel and its people.
Moreover, one former citizen of Nazi Germany, a lady, had the following to say about the fascist left and its determination to formulate Trump as Hitler, as recounted by Michael Snyder. She states that it's not Trump, rather, it's the rioting students (at the direction of radical professors)  who refuse to allow free speech, that reminds her of Hitler:
"What is going on in this country is giving me chills. Trump is not like Hitler. Just because a leader wants order doesn't mean they're like a dictator. What reminds me more of Hitler than anything else isn't Trump, it's the destruction of freedom of speech on the college campuses — the agendas fueled by the professors.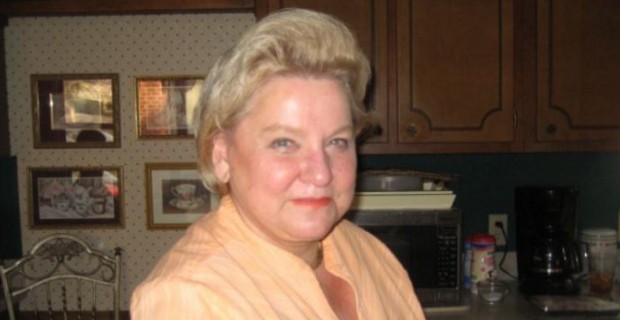 That's how Hitler started, he pulled in the youth to miseducate them, to brainwash them, it's happening today." America needs to grow up. The young people who are rioting and destroying property, who have no respect for elders and freedom of speech, I was so proud to become a citizen of this country.
Professors shouldn't be telling their students to go after freedom of speech. They should be telling them that this is the greatest country in the world.The demonstrators can't tell you why they're demonstrating. I'm not a Republican. I'm not a Democrat. I just want the country to be at peace.
I see what is happening here reflecting some of the things we saw in Germany, and it's terrifying. It's sad. But it's not because of Trump. It's because of poor education.Trump is not like Hitler. The theory that he is is propaganda. Yes, I lived through some of Nazi Germany, but all you have to do is read some books about that period to see how wrong that theory is."
So, what in the hell is going on in America, now?
The simplest answer is that it's all a part of the Globalists increasingly desperate intervention into American politics, and it is they who appear to be dictating their marching orders to America's Political ruling class.
This intervention includes the ongoing antics of Obama, the academic world, and certainly Big Corp, which runs the media, and of course, the mobocracy that the Democrat party has become.
We can all be further certain that Trump is not a member of the fascist dictators club, rather, it's his opposition who grimly grasps to those witheringly un-American ideals.
In fact, America remains under siege despite its election of Trump; and It's the globalist agenda's impending and incredibly dour impact, that continues to roil politics, all across the planet. 
The good thing, in all of this, might be the fact that the same Democrat leader who nose-dived the Democrat party into being one of the most irrelevant political parties on the planet, will, ostensibly, remain in charge.
Obama, somehow, believes that doing the same old things that decimated his party in the first place, will now, somehow, immaculately, bring the party into complete power, once again, despite all indications to the contrary. 
That particular premise, by the way, is the rudimentary definition of insanity, according to Einstein, and, why are we not surprised, yet again?
Meanwhile, the autocratic Kenyan in Obama will continue his efforts, in earnest,  but,  if there's one thing we've all learned about Obama, inarguably one of the laziest US presidents on record, it's  the fact that he'll never be able to out-work the both tireless and true-American-born President, in Donald J. Trump.
No feedback yet