17-Year-Old Texas School Slayer of Ten A Communist Sympathizing Atheist & Satanic Baphomet Deity Enthusiast
May 18th, 2018
17-Year-Old Texas School Slayer of Ten A Communist Sympathizing Atheist & Satanic Baphomet Deity Enthusiast
Posted by:
Barry
Published on May 18th, 2018 @ 08:42:00 pm , using 627 words,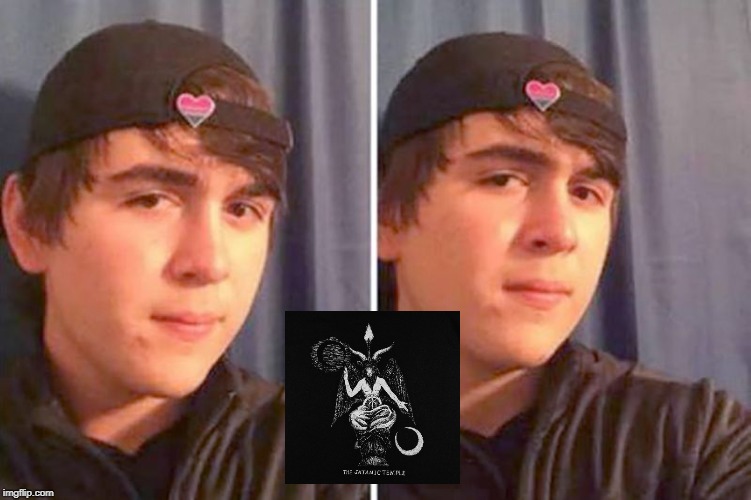 CRN Politics
By Barry Secrest
The Santa-Fe Texas school-slaying which has seen the deaths of at least ten people on Friday, May 18th,  has already ginned up a strong ideological response from the political left, in America, where Progressives are once again, demanding gun control.
However, as has been frequently seen with these shootings, the 17-year-old shooter, in this case, held a background of what could only be described as antithetical, left-wing, attributes which some might further describe as unamerican.
The Symbol for American Atheism
According to the latest news reports out of Texas, Dimitrios Pagourtzis "describes himself as an atheist for religious views, and "I hate politics" for political views. He also posted photos of himself, his gaming station setup, and t-shirts. He posted a photo on April 30, 201,8 of a t-shirt that says "Born to Kill."
The shooter was Greek  Orthodox within his initial cultural identification.

"On the same day [that he described himself as an Atheist on his Facebook page] he also posted a photo of a jacket with pins of various symbols (Communist party, Iron Cross, Rising Sun, Baphomet, and Cthulhu)."
According to NBC News, the shooter depicted the symbols "Hammer and Sickle = Rebellion," "Rising Sun = Kamikaze Tactics," "Iron Cross = Bravery," "Baphomet = Evil," "Cthulhu = Power, however, there are other deeper meanings which may have unnaturally influenced his actions.
The shooters apparent Communist Party affiliation speaks to what has, in the modern-day, been taught by globalist-inclined teachers and professors who rail against American capitalism and for social justice in often deafening tones as a form of rebellion, while simultaneously pocketing exorbitant salaries for their progressive indoctrination of American youth.
The Iron Cross, also sometimes known as a Pagan Cross in the modern-day, represents modern fascism, especially in nations like Portugal & France and other European countries, while also holding a symbolic relationship with the Nazi swastika.
The Rising Sun, as portrayed by the shooter, is often represented in Pagan worship and can also be associated with Baphomet, another symbol displayed by the shooter, which is an ancient deity said to be worshipped by the Knights Templar and Freemasons. Baphomet is also a symbol commonly associated with Satanism, typically represented by statues depicting a goat-headed being with large horns and is used by worshippers to direct unclean forces and or energies.
Baphomet is also often superimposed on pentacles, which are inverted stars frequently used in what are referred to as sacred circles by contemporary occultists.
When featured right-side up, the pentacle or pentagram is a standard symbol used by Wiccans, Freemasons, and other pagans (or occult) groups, representing the four basic elements, and are used as a symbol of protection against dark energies.
Cthulhu is a modern-day invention of science fiction writer H.P. Lovecraft, described in the urban dictionary as a  monstrous being belonging to a group of entities known simply as the "Old Ones" which ruled over the Earth and allegedly warred with the Elder Things before the time of man. "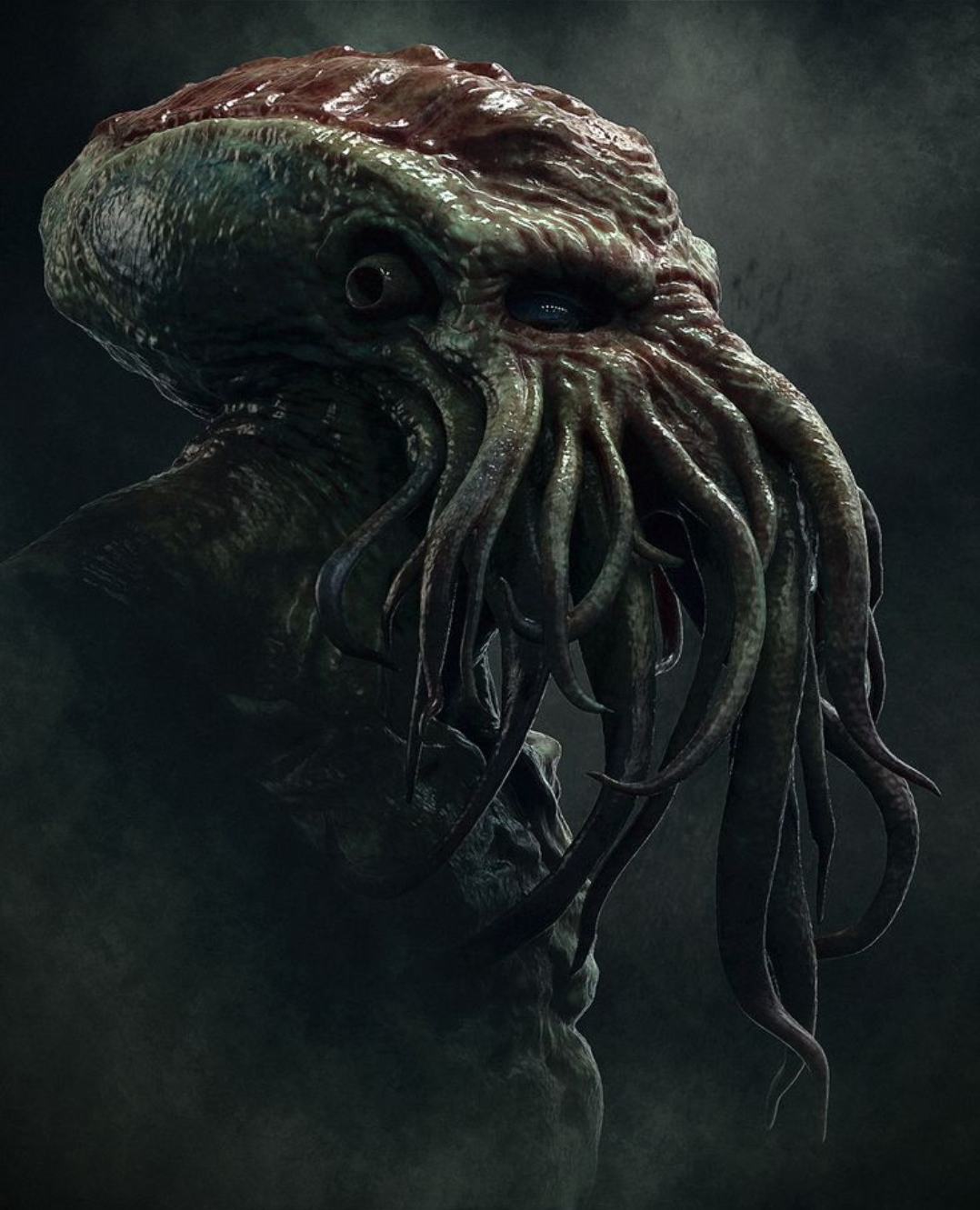 According to Boston.com, "Classmates described Pagourtzis as quiet, an avid video game player who routinely wore a black trench coat and black boots to class. He had played football on the school's junior varsity squad and danced as part of a church group.
In one selfie from May 2, the shooter wore a baseball cap backward with a pink and purple striped pin commonly associated with bisexual pride.
"Those who know him expressed shock he might be involved in the killings."
Moreover, Pagourtzis' association with a panoply of occult markers or talismans, could have easily left him significantly vulnerable to certain unnatural influences, at the very minimum, considering what demonologists and the spiritually inclined know and understand about how  the unnatural world Interacts with the natural world.
Regardless, all evidence seems to point to a boy who became a completely confused as an indoctrinated victim of contemporary atheist-liberalism within all of its sordidly nefarious trappings.
Pagourtzis was captured alive by Texas authorities.
No feedback yet