Obama Media Attacks Umpqua Sheriff for Facebook Posting of Sandy Hook Conspiracy Theory in 2013
October 3rd, 2015
Obama Media Attacks Umpqua Sheriff for Facebook Posting of Sandy Hook Conspiracy Theory in 2013
Posted by:
Barry
Published on October 3rd, 2015 @ 05:43:00 pm , using 840 words,
CRN
By Barry Secrest
What are the odds?
In a hit piece delineated to attack the presiding Sheriff over the recent Umpqua Community College shootings, The New York Times has published what could only be described as a payback article concerning the Sheriff's insistent treatise that the Sandy Hook school shootings, which occurred on December 14th, 2012, were a government-sponsored hoax.
John Hanlin, the Douglas Country sheriff, right, at a news conference on Friday alongside Celinez Nunez, an agent with the Bureau of Alcohol, Tobacco, Firearms and Explosives. Credit John Locher/Associated Press
The Sheriff had, after the Sandy Hook shooting, shared a compelling Youtube video describing what many have referred to as severe discrepancies, involved in the official commentary concerning Sandy Hook.
But, what the Sheriff was formerly referring to has, in some historical instances, been later on proven to be government-sponsored hoaxes, which are commonly referred to as false flag operations.
These ops are ordinarily engineered by authoritarian governments to achieve the Hegelian goals of synthesis, which seeks to compel a populace to accept controls that they would not ordinarily go along with.
But, the Sheriff has not, it should be noted, referred to the Umpqua Community College gun-slayings as any sort of hoax.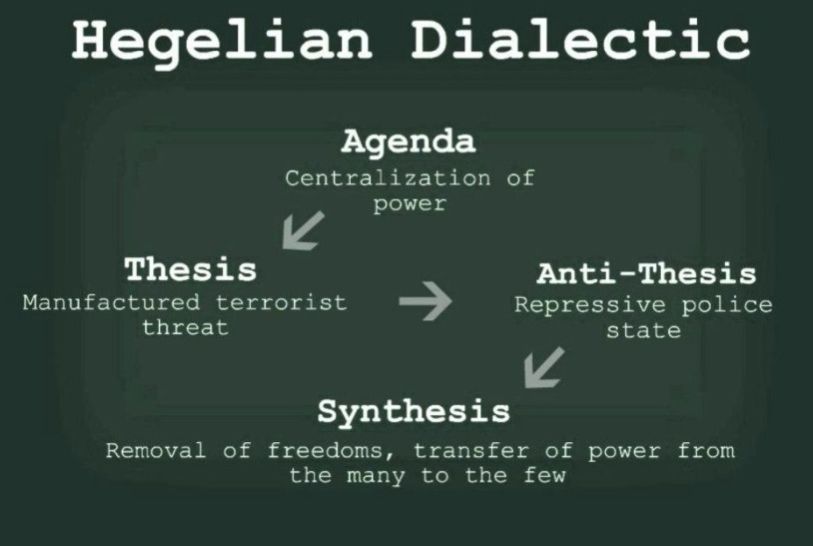 The New York Times, in seeking to damage the Sheriff's standing, appears to be seeking to indirectly shield the President from what has become a truly odd number of mass slayings, by deranged and or mentally disturbed gunmen, under the Obama regime.
It is a well-known fact that Obama does not, at all, like guns in the hands of civilians, while simultaneously utilizing heavily armed secret service agents, to provide his own security.
In fact, Obama doesn't even like US soldiers themselves, to possess weapons, while in US territory.
It is further well-known that while Obama rails at existing gun control laws, for failing to adequately protect and save American lives, Obama was willing to shut down the entire US government in the interest of maintaining US government funded infanticide, in which over a million infants are killed each year, while still in the womb.
Does the President really care about human lives or does he merely wish to exercise authoritarian control over US civilians, by any means available? The dichotomy of thought, in these two conflicting issues, is indeed tangible.
But, the fact remains, that the Obama administration has seen an extraordinary spike in mass-shootings unlike anything in US history, owing to the conspiracy theories at play.
According to Belinda Bee, who is the director of the "2 Million Bikers to DC" Conservative Biker/activist group, a tentative set of numbers regarding these mass slayings, show that the Obama regime, with 16 months to go, far outpaces the last three presidencies combined, with regard to overall gun-slayings:
Mass gun-slaying incidents by presidency
Obama: 13 
GW Bush: 3 (CNN did not include 9-11-2001)
Clinton: 3 G Bush: 3 Reagan: 5  
LBJ: 1
Truman: 1
However, the other side of this story speaks to the astounding odds that a Sheriff, who criticized the Sandy Hook shootings as a possible false-flag operation,  then is subjected to a shooting in his own territory, out of a vast number of sheriff departments located within a vast population.
The odds are extraordinary, in this regard, and speak to something more accurately placed under the heading of a truly bizarre coincidence…..
The story from the New York Times appears below:
"As the national debate over gun control raged online after the mass shooting at Umpqua Community College on Thursday, comments on the subject posted on Facebook by Sheriff John Hanlin of Douglas County, whose force responded to the latest rampage, came under scrutiny.
The sheriff, who has made no secret of his strident opposition to tougher gun laws, made his views clear in a letter to Vice President Joseph R. Biden Jr. posted on his department's Facebook page on Jan. 16, 2013, after the massacre at Sandy Hook Elementary School.
Mr. Hanlin urged the vice president to treat his letter as "a formal request that you NOT tamper with or attempt to amend" the Second Amendment.
"Gun control is NOT the answer to preventing heinous crimes like school shootings," he wrote, adding that efforts to restrict gun ownership "would be irresponsible and an indisputable insult to the American people."
The sheriff also warned the vice president that "any federal regulation enacted by Congress or by executive order of the president offending the constitutional rights of my citizens shall not be enforced by me or by my deputies, nor will I permit the enforcement of any unconstitutional regulations or orders by federal officers within the borders of Douglas County Oregon."
Three days before that letter was released, Mr. Hanlin shared a link on his personal Facebook page to a YouTube video, which suggested that the shootings at Sandy Hook — and the attacks of Sept. 11, 2001 — might have been staged by the federal government to provide a pretext for "disarming the public" through gun control legislation.
In a comment imploring his Facebook friends to watch that video, whose producer claims that the parents of children "allegedly shot" at Sandy Hook were actors, the sheriff wrote, "This makes me wonder who we can trust anymore."
1 comment
Comment
from:
Conservative Mark
[Visitor]
The answer to these school shootings is the same answer that solved the jet hijackings of the 1960's, Federal Air Marshals and if Obama doesn't do the same as Johnson, that just proves he wants them to continue. OBAMA IS THE PROBLEM>
10/03/15 @ 19:53